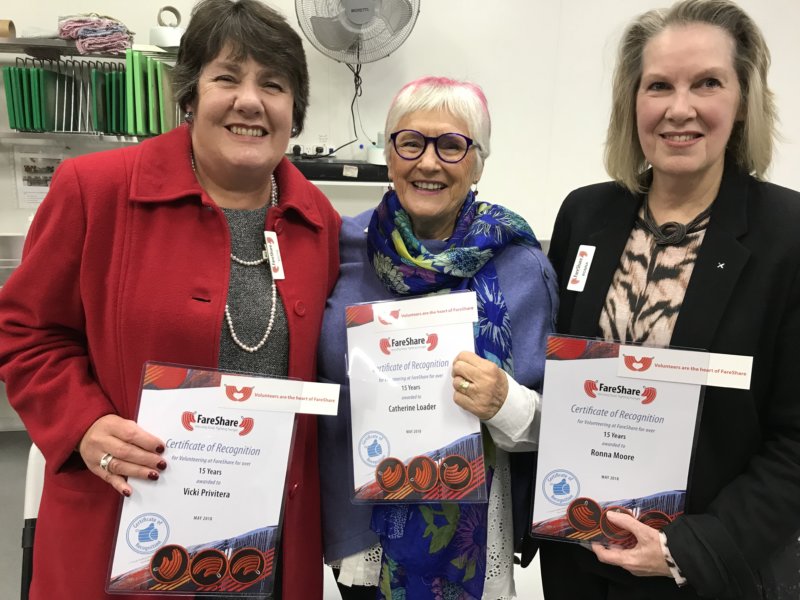 Every year during National Volunteer Week we recognise the volunteers who have gone above and beyond.
Meet Vicki, Catherine and Ronna who have just notched up 15 years of loyal service with FareShare.
The trio first started lending a hand when we were One Umbrella and have witnessed tremendous change as we evolved from a small, nomadic charity making a few hundred pastry meals a week into the FareShare of today.
Vicki, a patch worker who also works part-time in Myer, Catherine a retired primary school teacher, and Ronna, who works in palliative care, have stayed with us through thick and thin as we acquired our own production kitchen and scaled up to cook 5000 meals a week.
Despite the dramatic changes, these three wonderful volunteers have maintained a regular commitment in the kitchen.
While Ronna and Catherine know each other well from sharing a shift for many years, neither had met Vicki until their long service awards were presented on May 24.
We salute all our volunteers – especially those who have supported us for more than a decade.