Our chefs know they've made a difference to someone's life when they take the trouble to call and say they just eaten their BEST ever meal!
Single dad Daniel picked up a food hamper at his local church in Adelaide after losing his job. To his surprise, along with bread and a few veggies, the box contained two single-serve FareShare meals including a lime leaf and peanut chicken dish.
He heated it up in his microwave and was blown away. "I had a couple of mouthfuls and it was 'oh my gosh, this is sensational!' I could easily have got it in a restaurant. It was the best meal I'd ever eaten!".
"Things have been really tight. It was just perfect for me. Really, really tasty. You watch all those cooking shows and it was right up there with them."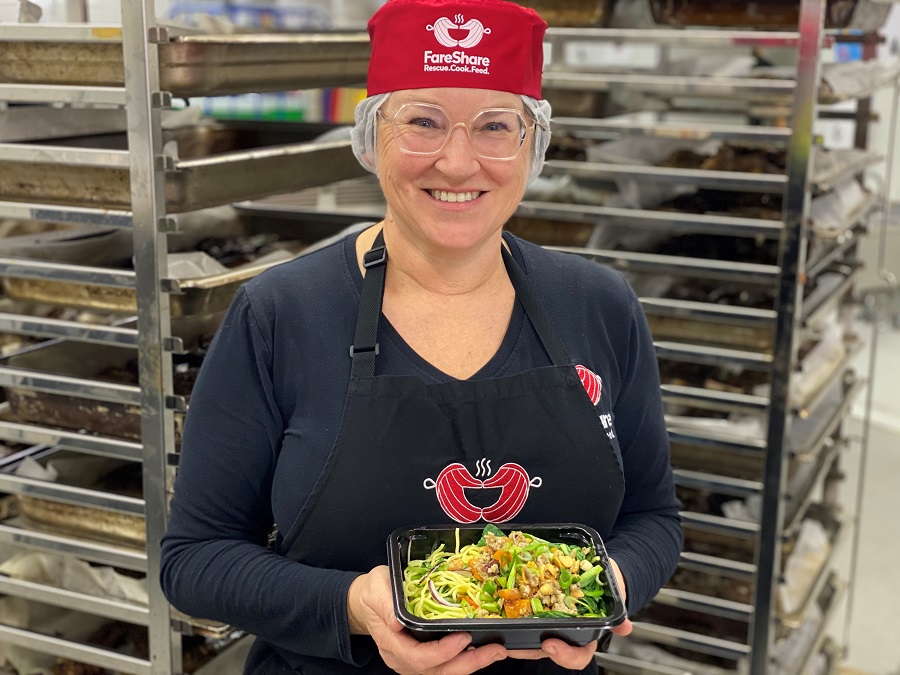 Now back on his feet with a new job working nights, Daniel called FareShare wanting to know how he could buy or cook the same meal. He said the individual meal was just the boost he needed when he was down on his luck.
It's heartwarming to know the impact just one meal can have on a person when they reach out. By donating to our Winter Appeal, you will help us cook more single-serve meals like the one Daniel loved.
Meals cooked in FareShare's Melbourne kitchen are distributed to South Australia via SecondBite.
Donate now and outstretch your hand to others in need.