Frank visits his local Mission Australia centre in Queensland daily to heat up his FareShare meal, make a cuppa and have a yarn with the staff. He enters with a contagious smile, and tells them tales of his fishing days, his family, and what Edmonton used to be like 'back in the day'. 
Frank is an inspiration to the staff there. They all enjoy his presence and endless uplifting stories, and have all learnt so much from Frank's sharing of his knowledge and culture. 
Frank currently chooses the simple life and thoroughly enjoys what he calls home — under the bridge on the side of a highway.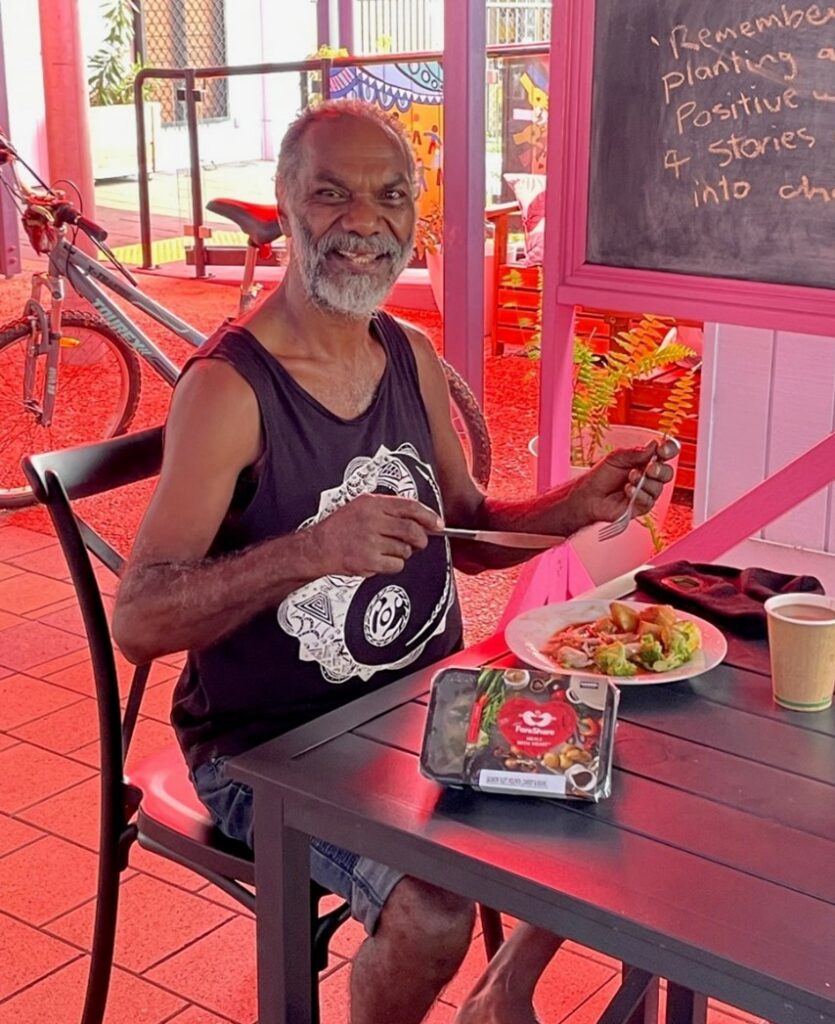 He knows that when he is ready to take the step, Mission Australia's Homeless team will be there to support him. But for now he is happy with his lifestyle and daily routine, and the team will continue to support him with a hot coffee and delicious, nutritious meals supplied by FareShare. 
On the day this picture was taken, Frank enjoyed one of our hot roast chicken meals with veg and gravy. Frank says that our meals 'are very nice and taste good'.
The team at Mission Australia look forward to seeing you tomorrow, Frank. 
And here at FareShare, we look forward to being able to help feed Frank, and so many others like him, for a long time to come. Help us do just that by getting involved or by donating to FareShare's Brisbane kitchen.