Overseas students have joined millions of Australians struggling to put food on the table.
Most have lost their jobs, are ineligible for government support and unable to return home during COVID-19. Without free food they risk homelessness.
FareShare has been supplying Empower with 3,000 free, nutritious meals a week to hand out at five Victorian food relief centres. People queue around the block to access food from its massive relief operation in South Melbourne.
Nicole Werner, Relationship Manger at Empower, says the charity has experienced a four-fold increase in people seeking emergency food relief and that around 80 per cent of them are international students. "Do they buy food or pay the rent?" she asks. "They can't get home."
Columbians Alejandra and Luis (pictured below) are two students caught up in the crisis. Without support and far from home, they are grateful and relieved to access FareShare meals.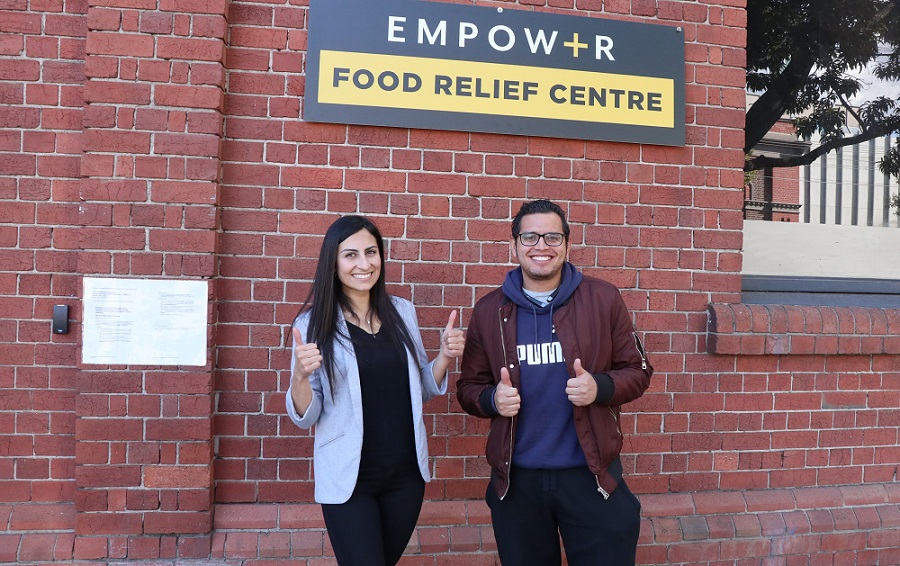 Luis only recently arrived in Australia to study English but lost his job as a kitchen hand at the start of the corona outbreak. "Some days I don't have money to buy food," he says. " The [FareShare] meals are so good and easy to prepare. It's so important for me."
Alejandra has been in Australia for two and a half years and was supporting herself until the pandemic shut off her income. "I still need to pay school and rent," she says. "We are many. We need food support."
She loves FareShare meals. "They are really, really good. They last a long time and are easy to heat."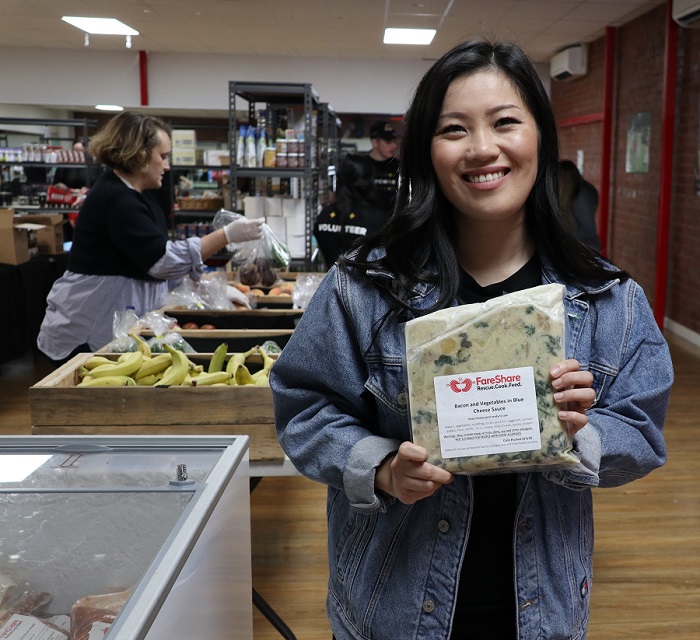 Nicole (pictured left at Empower's food relief centre in South Melbourne) says feedback from our cooked meals has been fantastic. "FareShare meals make the world of difference to all groups coming in. Whether it's students who are stuck here and unable to work, single parents with children or elderly people that we do home deliveries for, everyone is so appreciative that they have access to food."
Elsewhere in Melbourne, FareShare is providing meals twice a week for students at CQ, Melbourne and Monash universities. Struggling students can also collect FareShare meals from Messina's East Brunswick warehouse on Thursday and Friday evenings, see details.
20,000 meals a week for stranded international students in QLD
International students impacted by the coronavirus pandemic in Brisbane are being nourished by 15,000 nutritious FareShare meals a week.
The cooked meals aim to feed students doing it tough after losing their jobs with many unable to return home or access financial support.
The first batch of meals (see photo below with chef James) included whole roast chicken with mash and vegetables, slow-cooked beef with vegetables and Indian style curry and naan bread.
FareShare's Kellie Watson said the weekly meal support for the city's overseas students was made possible by substantial fresh food donations and a skilled brigade of chefs provided by Woolworths during lockdown.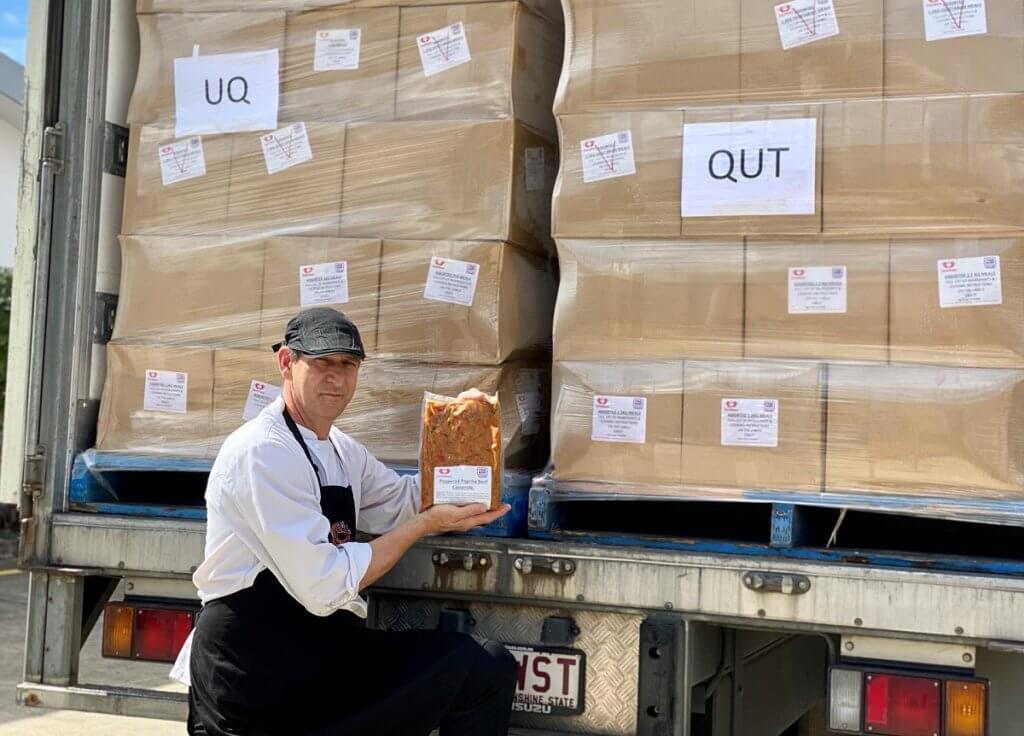 "Since the outbreak of the pandemic, FareShare has scaled up production to cook 60,000 free meals a week for vulnerable Queenslanders," she said.
Foodbank Queensland delivers the cooked meals to Study Brisbane's network of education providers for direct distribution to international students facing financial hardship.
Please support the heroic efforts of our chefs to feed people isolated by COVID-19.