On any given day, the staff and volunteers at the Abbotsford garden get asked about the history of the site, what it's currently being used for, and how it came to be a kitchen garden that grows vegetables to help people doing it tough. 
And while our staff and volunteers love engaging with all of these people: the dog walkers, tradies, local residents, avid gardeners keen to volunteer, it has long been apparent that more information about the site is needed, and preferably info that is easily visible to curious parties all year round. 
Enter our four sculptural panels, which aim to tell the rich history of the site, as well as its current purpose. 
Panel 1: FareShare kitchen gardens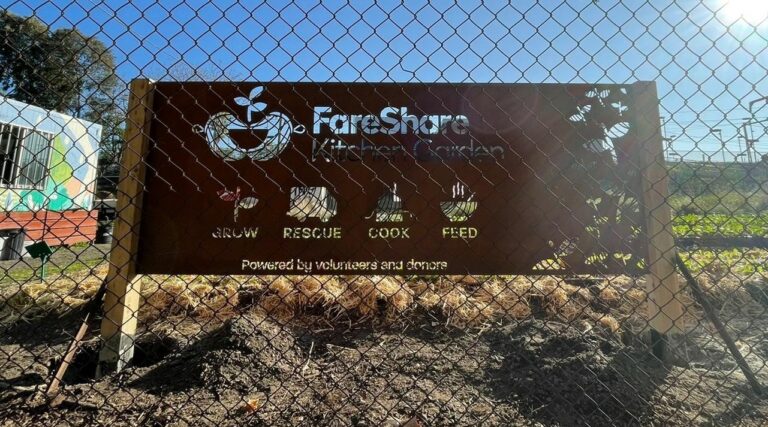 Our first panel introduces FareShare and showcases our motto: Grow, Rescue, Cook, Feed. We also mention that our organisation, which has a ratio of around 1 staff member to every 35 volunteers, is powered by volunteers and donors.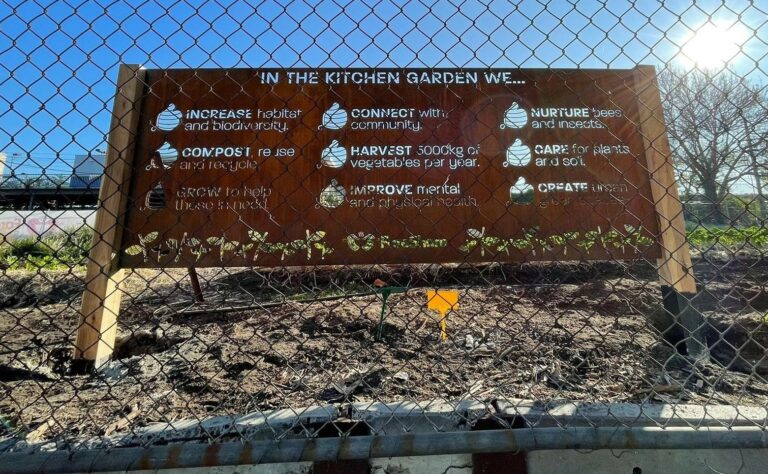 Walk a few metres down the road and you'll come across our second panel, which goes into far greater detail about our overarching purpose. Here, our signature oven mitts are used as bullet points to denote the nine key aspects of our kitchen gardens. 
These include growing to help those in need, connecting with the community, increasing habitat and biodiversity, improving mental and physical health, and harvesting 5,000kgs of vegetables every year.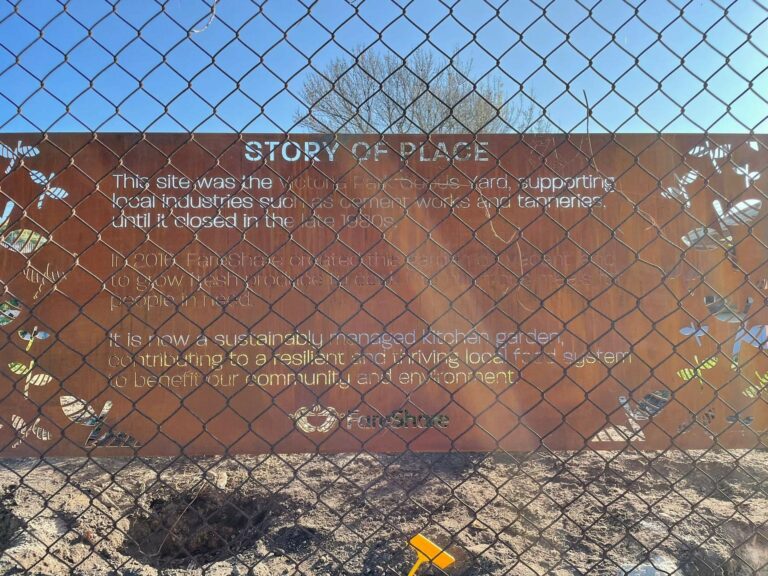 Our third panel provides people with a brief history of the garden site. For decades, the site was a goods yard, which supported local industries up until the late 1980s. 
In 2016, we developed the site into a flourishing kitchen garden that grows tonnes of fresh produce that is cooked down the road at our main production kitchen into meals for people doing it tough.
The site is one of three kitchen gardens FareShare operates across 
Panel 4: acknowledgement of country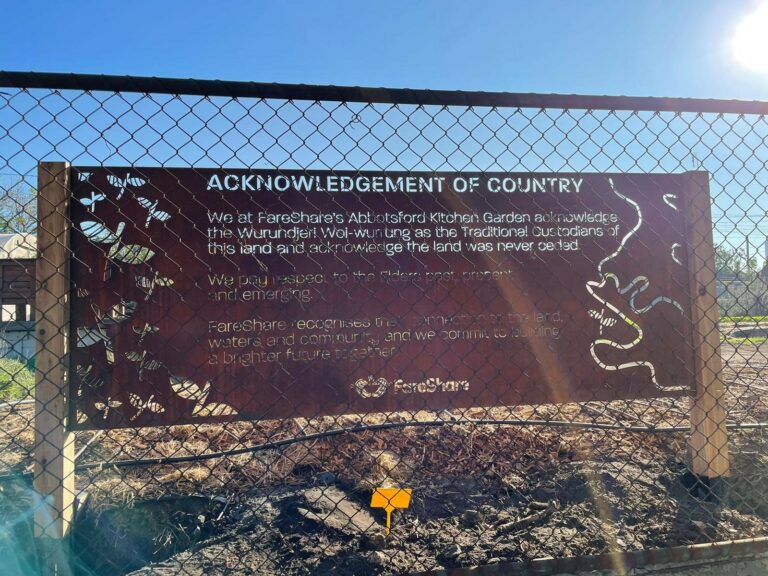 Of course, our panels would not be complete without an acknowledgement of country, which acknowledges the Wurundjeri Wol-wuning as the Traditional Custodians of this land, and pays respects to Elders past, present and emerging. 
Find out more about our gardens, including how you can get involved, over on our main kitchen gardens page. Or support our kitchen gardens and our kitchens that cook thousands of meals every day for people who need them by kindly donating here.