Back in 1999 Les Baguley was working a 100-hour week for Australia's biggest flower growers in Melbourne's Southeast.
Born into a business started by his parents, horticultural legends Frank and Isabel, Les could scarcely have imagined how his life would change when aged just 47 he suffered a catastrophic stroke.
"I was totally paralysed down the right side. I couldn't even talk," says Les. "In hindsight, the stroke was the best thing that happened to me. When you have a life-changing incident you have time to decide what you're going to do with your life."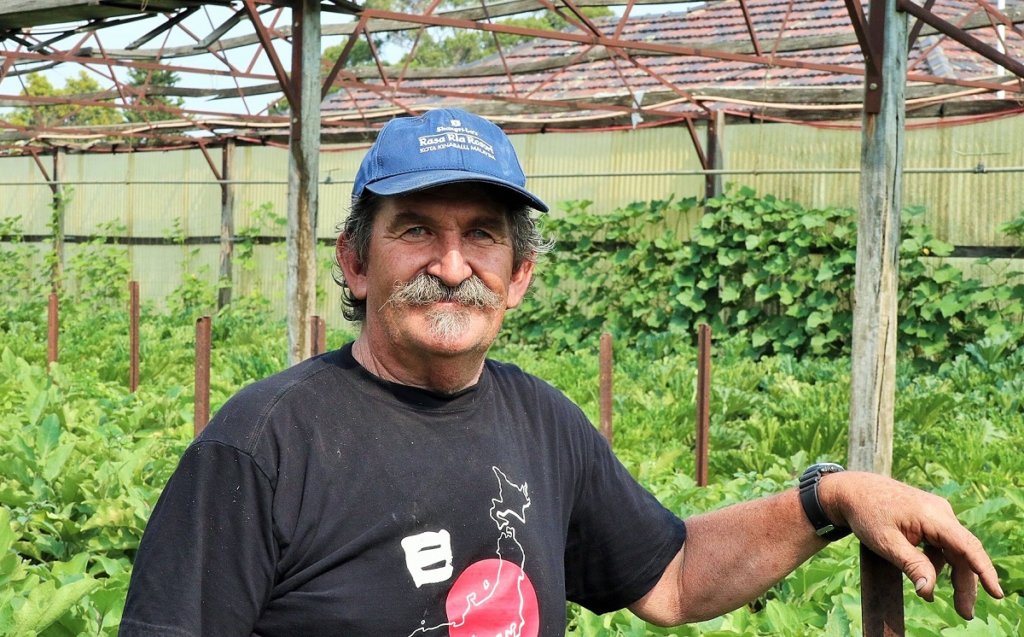 Following weeks in hospital and months of intensive therapy learning to walk and talk again, Les returned to the farm. But after the stress of running a massive commercial operation with 156 staff, his priorities had changed.
"I'd wanted to be the biggest and the best. But it didn't matter anymore. I just wanted to give back to the community."
He started growing vegetables for his family and donated the surplus to Sacred Heart Mission and so began a journey which would lead Les to make an extraordinary contribution to FareShare and other charities over many years.
In 2019 FareShare kitchen garden volunteers grew 67,000 kg of vegetables for our Abbotsford kitchen on the Baguley family farm in Clayton South with Les sharing his land, water and decades of horticultural experience.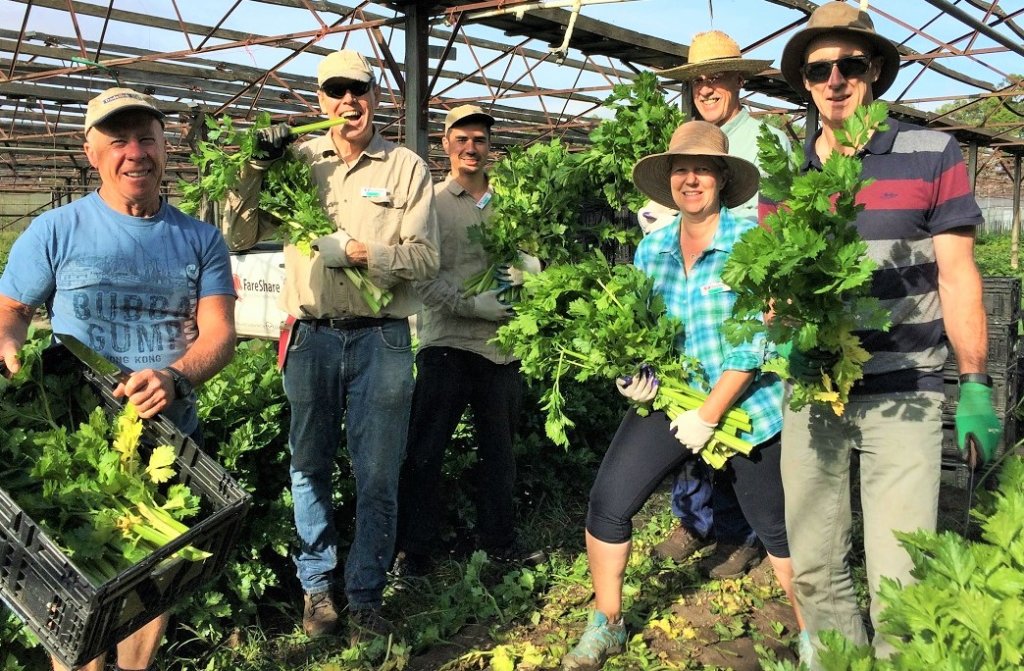 "I get a lot of satisfaction seeing the crops being planted," says Les. "It's amazing the tonnage you can grow on a small bit of land and it's all done by volunteers. I'm only a small cog – I'm here because THEY want to be here!
"I don't do anything for money anymore – I do it because I like to help people. It's as simple as that."
Today Les prepares FareShare's designated beds with a plough and rotary hoe, supplies all the water, electricity and pumps. Most importantly he shares his incredible growing knowledge.
Last year he paid FareShare's garden program manager, Sharni Jansen, the ultimate compliment. "I told her she had grown the best broccoli I had ever seen – and I've seen a lot of broccoli doing the markets!"