New chef Tugce Bayrakdar Turgut is aiming to use her experience at FareShare to establish a kitchen for women and children who have been victims of domestic violence in her native Turkey.
Back in May, FareShare ambassador and food writer Dani Valent launched an appeal in The Age to fund a 'Good Food chef'. The aim was to sponsor one of the thousands of vulnerable visa workers who have lost their jobs in hospitality to work at FareShare.
Tugce, who is studying in Melbourne and was working as a chef in a South Yarra bistro before COVID-19, was the successful applicant.
"In the period of such a social crisis, not having been in the kitchen for three months had an adverse impact both economically and more importantly psychologically," said Tugce (pictured below).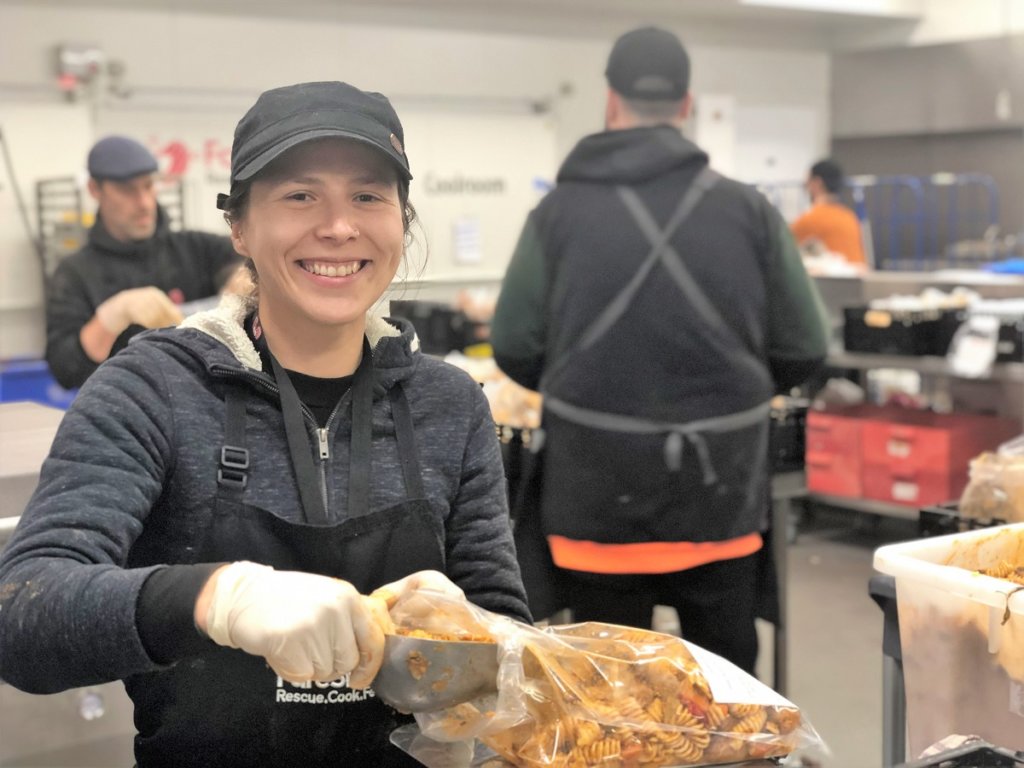 She believes working at FareShare has brought her a step closer to fulfilling the long-held dream shared with her partner to tackle family violence.
"In our opinion, the biggest problem of the geography we live in is violence against women and children. We see this problem as the source of all other problems."
Tugce is hoping to establish a charity kitchen staffed by women and children who are victims of domestic violence.
"Our aim is both to contribute to the rehabilitation of a part of this victim group and to offer food with chef touches to the individuals who need food support from the community.
"The experience I have gained here now gives me the power to make this dream come true. FareShare is an excellent source of information for the management of a large team and kitchen."
Tugce has been staggered by the number of meals FareShare has been cooking during the pandemic – currently around 9,000 a day in Melbourne.
"If you tell a cook about the products that come out of the FareShare kitchen and how quickly they are made, it will terrify them!
" It feels so good for my soul to be producing again and working with good people who want to work for the greater good. After this period is over, I definitely want to be voluntary as a part of this big family.
"I am very grateful that FareShare provides an environment where kind people find the opportunity to contribute to the spirit of social solidarity and that they made me a part of it."
FareShare is delighted to have Tugce on board and thanks Dani Valent and Good Food for the initiative, together with all the donors who contributed, most notably Heart & Soil.