Just one year after we opened our Queensland kitchen, FareShare has cooked our millionth meal.
But numbers don't tell the real story. FareShare's nutritious meals have proved life affirming for vulnerable Queenslanders from people sleeping rough in the city to regional communities devastated by bushfire.
"We're so proud of our chefs and volunteers who have worked incredibly hard to make one million meals available to people who really need them," said FareShare Queensland director Kellie Watson.
"While we celebrate this milestone, it's tragic that so many people face food insecurity. We're committed to doing everything we can to stop quality, surplus food going to waste by cooking it into nutritious meals.
Dig In, FareShare's first local charity partner, serves FareShare meals in the city's Fortitude Valley where rough sleepers and people in temporary accommodation are doing it tough.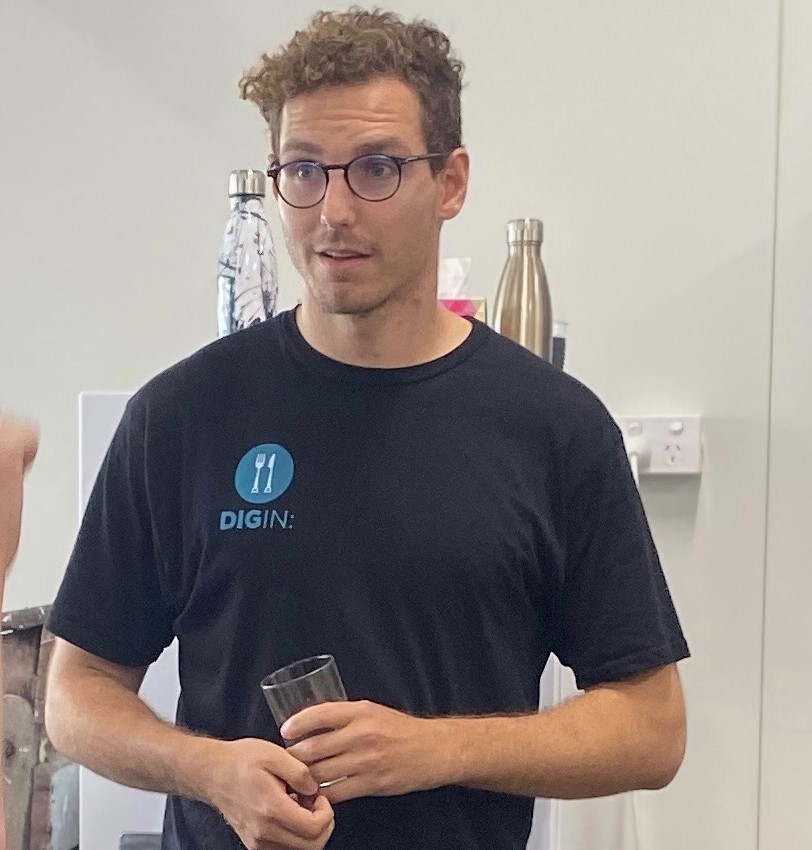 Dig In President and co-founder Curtis Sciacca said, "Through our connection with Fareshare Dig In are able to consistently serve restaurant quality food to those in need.
"Each week Fareshare provides us with a range of top quality meals – so good that many within the homeless community regard them as the best meals they have ever had.
"There have been countless times when individuals are so overcome with emotion and gratitude about receiving a particular meal that they cry. While it is incredibly difficult to see someone suffering from meal insecurity, the reaction goes to show the difference a meal makes in many people's lives.
"That moment of satisfaction of eating a hearty, delicious meal and the feeling of being full are emotions we who don't face meal insecurity will never truly understand. Sometimes numbers don't tell the full story and all it takes is one meal to make a difference in someone's life."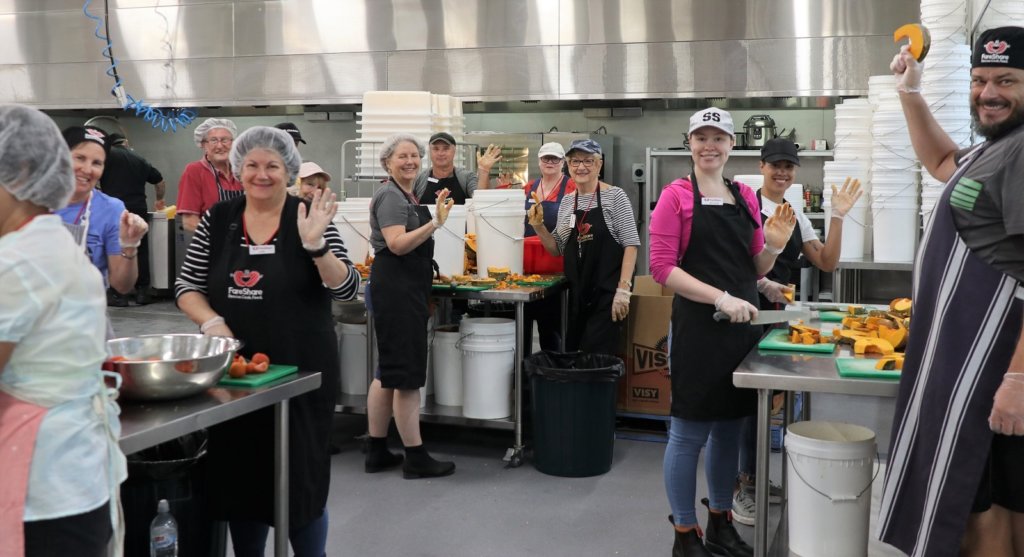 FareShare's Queensland meals have been made possible by experienced chefs supported by 410 local volunteers, generous donors and a pipeline of meat, vegetables and other surplus ingredients from Foodbank.
Foodbank has played a critical part. "The success of the collaboration is a testament to each partner playing to their strengths for a big impact in the community," said Foodbank Queensland CEO Michael Rose. "Knowing FareShare has the capacity to respond quickly to seasonal peaks gives us the confidence to receive food at volume which is better for the environment and those we serve.
"As food insecurity continues to rise around Australia, the ability to give out healthy, ready-to-eat meals is making a difference for so many."
To help meet growing demand for emergency food relief, FareShare plans to rapidly expand production in Queensland. "Our goal now is to scale up to cook three million meals a year by 2022," said Kellie Watson.