She's only 10 but Emily has already tackled the FareShare Footstep Challenge by walking around her local block.
A month before the Challenge gets underway, the Year 5 student has completed a double marathon all by herself.
"A lot of people have found the lockdowns hard and I want to help them by helping FareShare," said Emily, who has been reading about people experiencing homelessness.
According to mum Lara, Emily has wanted to help people from a very early age making her first donation to FareShare from her pocket money when she was six.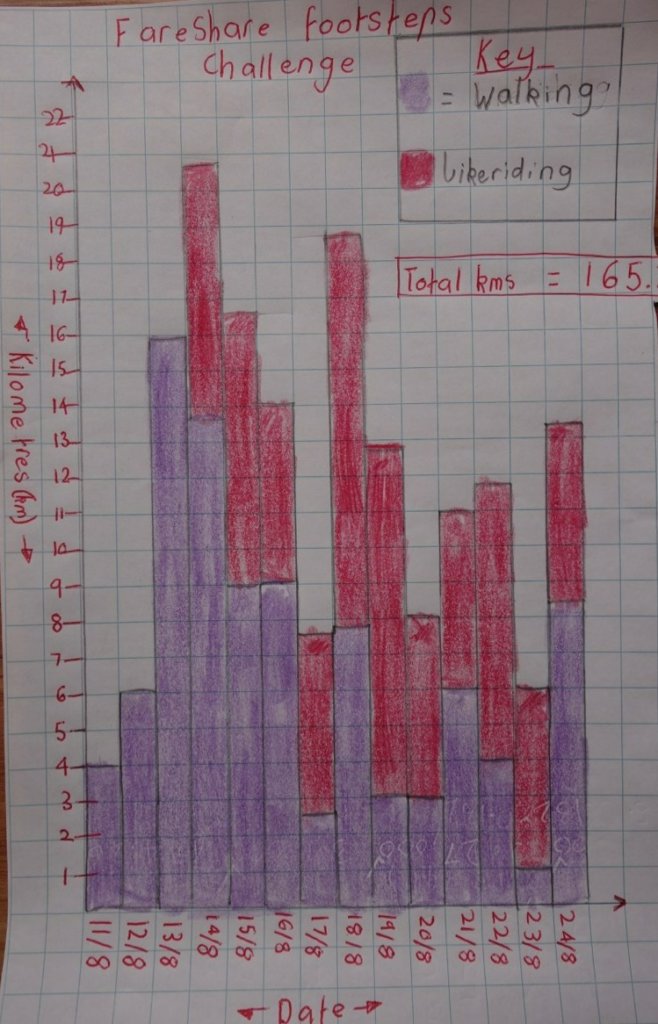 Four years on, she was organising a rice and pasta drive through her primary school when she discovered the FareShare FootSteps Challenge.
Instead of waiting until the official start on October 3, Emily dipped into her pocket money to pay the registration fee and completed the Challenge for FareShare while her school is in lockdown.
"Her goal was to walk a marathon (42km) over 14 days," said mum Lara. "She put in a massive effort and ended up walking 92.7km and bike riding another 73km – a grand total of 165.7km.
Inspired by Emily? She would be thrilled if you would sponsor her wonderful efforts here or follow in her footsteps by joining the Challenge which runs between October 3 and 17.
Congratulations Emily and a huge thank you from the whole FareShare family for making the world a kinder place.  All funds raised on the FareShare FootSteps Challenge will be used to cook delicious, nutritious meals for people in need.