People experiencing homelessness on the Mornington Peninsula can now enjoy a FareShare meal together with a hot shower and laundry service on the foreshore.
With caravan parks closing down, women fleeing domestic violence, pockets of inter-generational poverty and many other prescient issues, more and more people are becoming homeless in the area.
The Southern Peninsula Community Support and Information Centre or SPCSIC helps marginalised people from Safety Beach to Shoreham and east to the tip of the Peninsula. It's a vast area with no emergency or transitional accommodation and public housing wait times in excess of 15 years.
Last year nearly half of the 448 people in the Rosebud area seeking help with homelessness were women. Most of those in crisis sleep in tents, swags or cars along the beach.
"The FareShare meals are the most popular," says Mark Patton (pictured below) , who coordinates SPCSIC's emergency food relief program, including the SPLASH (Southern Peninsula shower and laundry program) service for people sleeping rough. "If we run out of FareShare meals, our clients are quick to ask where they are!"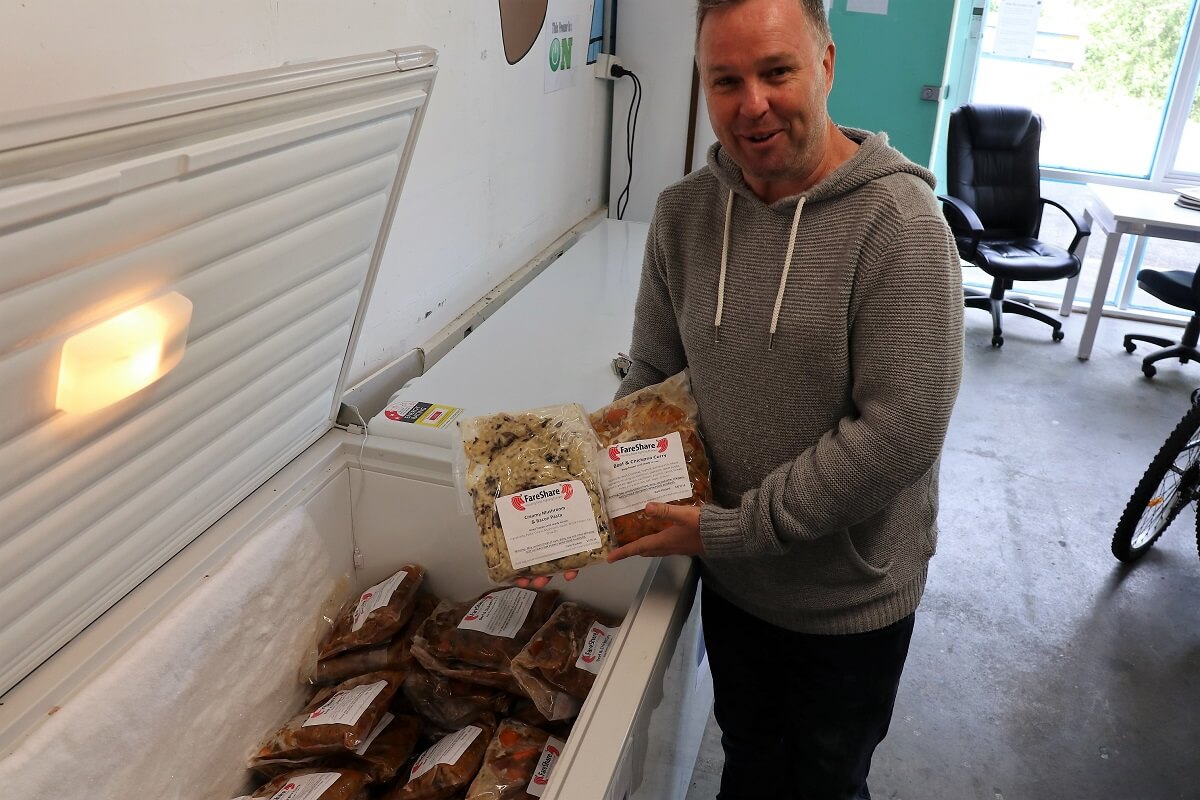 Every day about 25-30 vulnerable people access the Centre's pantry in Rosebud which keeps its freezers full of FareShare's nutritious meals. The SPLASH shower and meal program helps about 15 people a week, connecting them to each other as well as local services to assist with long term solutions.
"The FareShare meals are fantastic," said Mark. "They help bring people in so we can support them. They are tasty and provide healthy ingredients people can't for many reasons access."