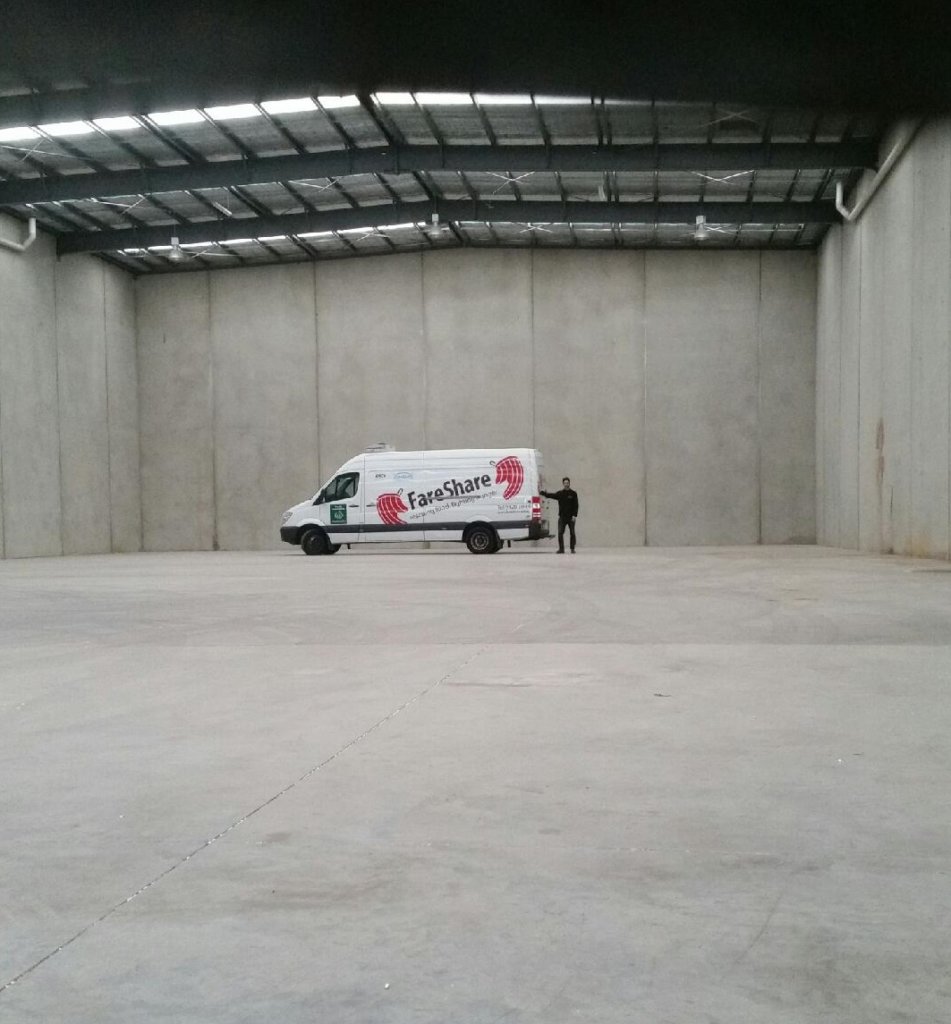 FareShare has just made an exciting investment to get more meals out to people in need.
After a long search, we have found an ideal warehouse in Derrimut, close to the food wholesalers in the western suburbs where our vans collect the bulk of our food. And the first food is in!
The 1164 m2 premises will increase our storage capacity tenfold and enable us to sort food and undertake basic food prepping on site in a temperature-controlled sorting room.
"This is an absolute game-changer which relieves a bottleneck that has been holding us back," said FareShare CEO Marcus Godinho. "Anyone familiar with our current warehouse will know what a difference this will make.
"We will now be able to rescue and process more food – particularly valuable bulk product such as fresh meat. We will also be able to manage the vagaries of food rescue by accepting and storing food for the future."
The new FareShare distribution centre will house up to 250 pallets. It also offers an additional 90 pallets of freezer storage and 30 pallets of cool room space.
FareShare is extending our program with the Department of Justice and Regulation to enable small groups of offenders serving community-based orders to work at the site. They will assist with a range of task such as washing our homegrown veg, sorting meat and veg, and cleaning vans.
The new facility was made possible by generous financial support from the Ian Potter Foundation, Sargents Pies Charitable Foundation, Perpetual Trustees, Lions Club of the Melbourne Markets, Campbell Edwards Trust and GW Vowell Trust.
The project also received wonderful support from the FareShare community, including donations from many of our volunteers, who together raised more than $108,000.
We thank everyone who has contributed to this dramatic expansion which will enable us to rescue another 750 tonnes of perfectly-good food each year for our kitchen.