Nav Gill was working as operations manager for an events company before Melbourne's lockdowns effectively shut down his industry.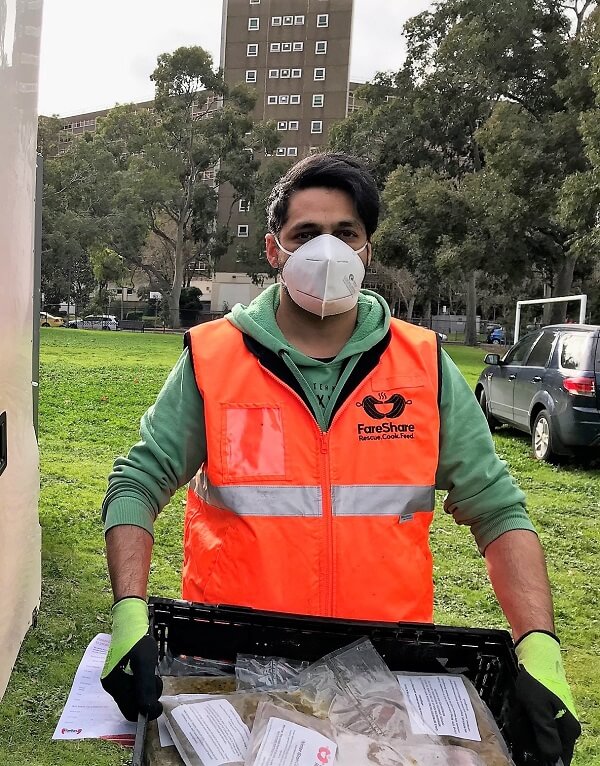 He took up the role of warehouse supervisor in April just as the amount of food we were handling sky-rocketed.
"Warehousing and logistics are in my DNA," says Nav, who loves working at FareShare alongside people from a wide range of backgrounds with a shared mission.
"We walk in every day knowing we are making a difference," says Nav (pictured delivering meals to the North Melbourne towers). "We are not working with dollars – it's a complete change.
"I love it. It gets me out of bed in the morning with a happy face. It's a life changing experience."
Arnel Quinoneza was working in a Caulfield café when COVID hit and his work dried up. Now a supervisor in our pastry kitchen, he says it will be hard to return to the for-profit world.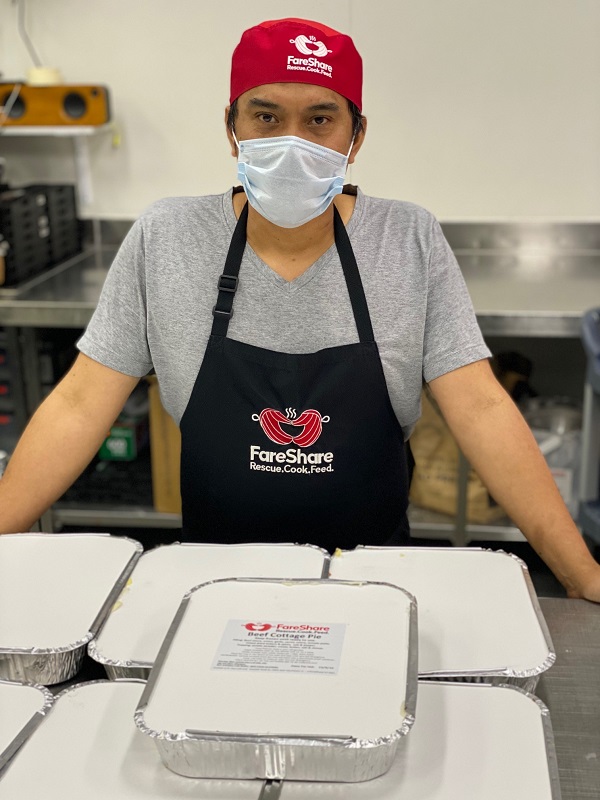 "It's definitely more rewarding knowing you're cooking food for people who actually need it – food is the most basic human need.
"Working in a restaurant everything is devised around profit. It can be soul-draining. FareShare has a completely different agenda – it's all about helping the less fortunate."
Arnel, a long-time FareShare volunteer before his regular job consumed all spare time, has introduced a number of twists to our pastry line including empanadas and pasties.
"I honestly couldn't tell you what I'd do without FareShare at the moment. People walk out of here happy after a day of hard physical work. Every day, I hear someone in the kitchen say how FareShare has saved them."
Reuben Rajaratnam has become a full-time gardener growing vegetables for FareShare after losing his shifts as a line cook.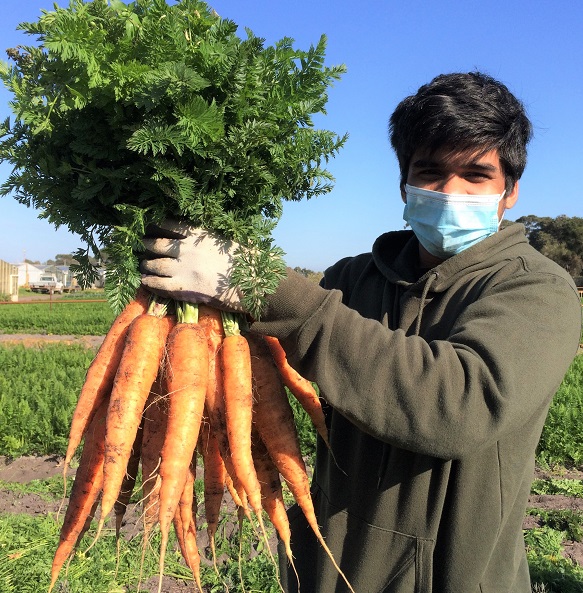 "The first few days I was a bit tired," says Reuben who has been harvesting tonnes of carrot, cauliflower and broccoli. "I'm used to being on my feet all day with 12 hour shifts so after a couple of days I got the hang of it."
He says his new job provides real meaning and learning. "There's more purpose to what I'm doing. It's more rewarding. We are trying our best to help people.
"I think I will value ingredients more now that I know the amount of work that goes into growing."
Nav, Arnel and Reuben's positions are all funded by the Victorian Government's Working for Victoria program.