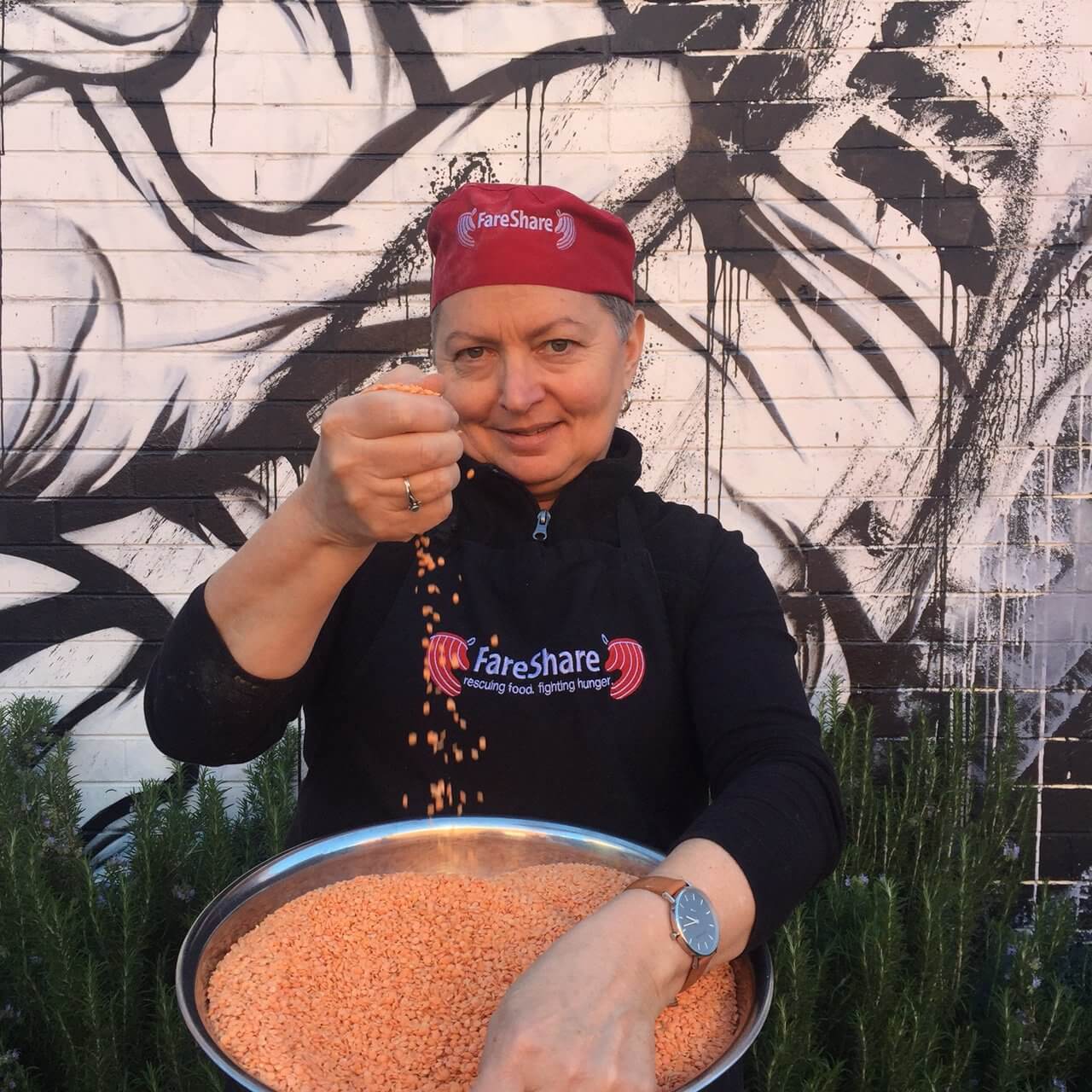 FareShare is appealing for lentils to add protein to our nutritious meals for people in crisis.
We are short of protein and need five tonnes of lentils to enrich our veggie dishes and make our meat dishes go further.
Production manager Chris Mitchison said lentils are a fantastic and versatile food but not easily accessible through normal food rescue channels.
"At FareShare we aim to make every meal count knowing it may be the only meal of the day for someone in need," said Chris.
"We need lentils to add to our vegetables to make dahls and soups. We also use lentils to stretch our curries and casseroles and to give our veggie rolls a protein boost.
"Five tonnes of dried lentils would be a fantastic help to our kitchen. It would enable us to keep producing free, nutritious meals for hundreds of charities including homeless shelters, soup vans and refuges for women fleeing domestic violence.
"Whether a school, business, community group or bunch of friends, you can run a lentil drive to help FareShare source a priority ingredient to tide us over. We also welcome lentil donations from food businesses."
Lentils have been a valuable source of nutrition for humans for millennia. They contain numerous essential nutrients including folate, iron, thiamin and vitamin B₆, and are high in dietary fibre and protein.
If you'd like to take part in a lentil food drive for FareShare, please email FareShare logistics manager Patrick Lanyon  patrick.lanyon@fareshare.net.au Our food rescue vans will collect 100 kg or more of lentils from the Melbourne area.