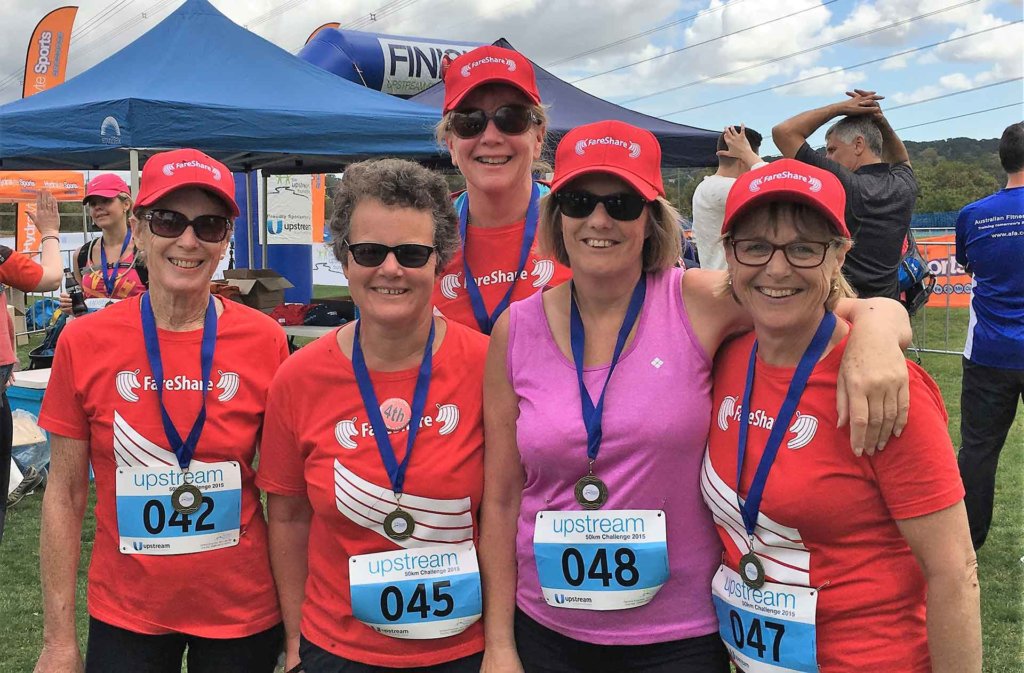 FareShare is an official charity partner of the A2 Upstream Challenge on Saturday 10 November.  Walk or run along the Yarra River from Gosch's Paddock in Melbourne (50km) or Yarra Flats (20km) to Donvale. Registration is now open and we would love you to walk to raise vital funds for FareShare.
We have set the bar high. We want to cook an extra 300,000 meals every year. To achieve this, we'll need extra resources to hire chefs, conduct more food rescue and delivery runs, and to power our fridges, freezers and ovens. Increasing our meal output will help us reach more people when they need it most.
More information about the walk can be found here. You can register as an individual (walk at your own pace) or as a team, but please note teams must stick together for the duration of the walk. The challenge is a walk, not a race – and is a great opportunity to build fitness, train with friends and of course, support FareShare. Some participants stop for picnics along the way to enjoy the many scenic views.
You can walk with FareShare volunteer Catherine who has stepped up to the 50km a2 Upstream Challenge. Or if you are after inspiration fodder, check out Daniel's story.  He recently walked 210 km for FareShare and raised enough to cook 10,900 meals for people struggling this winter.