FareShare chefs are on their feet all day walking up to 15km per shift to cook free, nutritious meals for people struggling through COVID.
They would love you to walk in their shoes to raise vital funds for FareShare this spring.
FareShare is calling on our wonderful community to take the FareShare FootSteps Challenge between November 1 and 15. You can walk solo, as a pair or in groups, in your own time and at your own pace. The aim is to clock up 25, 50 or 100km over two weeks.
For those looking for a stretch goal, you can match Melbourne chef Polly (pictured below) by covering the 150km she walks over the same period in our kitchen! Or if you prefer, you can run it.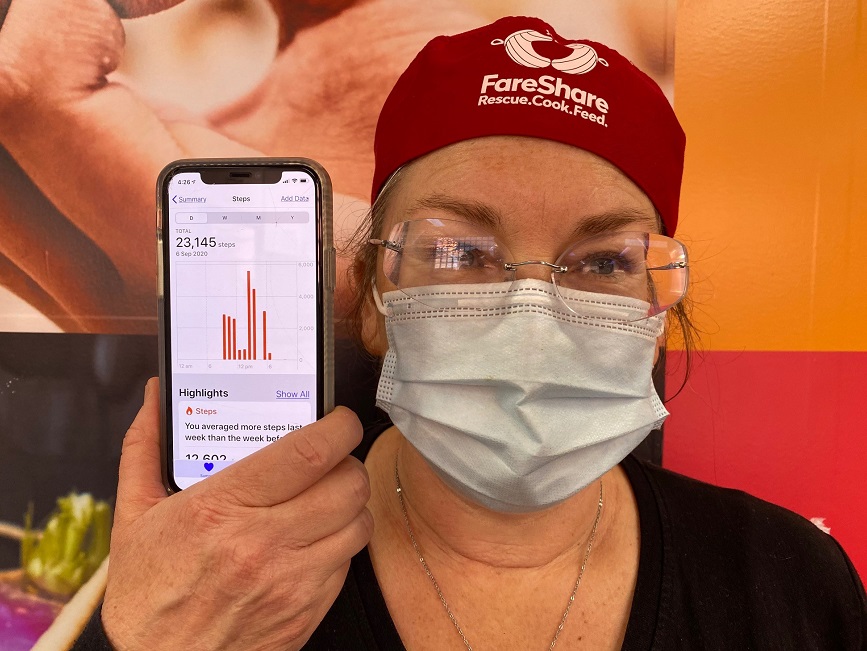 Since the outbreak of the COVID pandemic, our chefs in Melbourne and Brisbane have been doing the hard yards to cook more meals than ever before. With people continuing to queue for emergency food relief, our chefs have barely drawn breath.
Please get behind them by taking the FareShare FootSteps Challenge.  Invite your friends and family to join or support you and convert your energy into meals for people doing it tough. You can even register your dog!
All you have to do is sign up, ask your friends to join or support you, and get training. We will be behind you all the way with tips and resources as you walk in our chefs' shoes.
A FareShare hamper of Christmas goodies will be awarded to the top two teams and individuals who raise the most money for meals.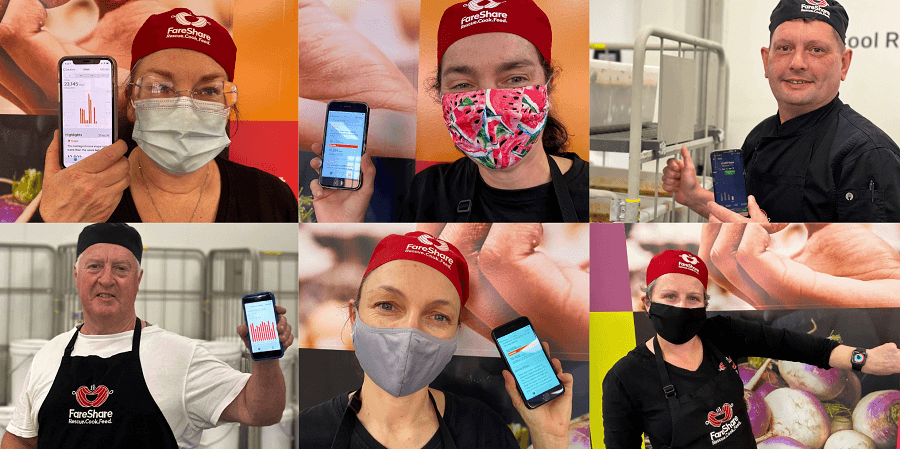 Please get behind our wonderful walking chefs Polly, Tania, Mal, Steve, Emma and Cherie this November.