FareShare now has 1,000 volunteers who give up their time to rescue, cook, grow and transport food in Melbourne and 325 who help out in our new Brisbane kitchen.
"We are so proud of our community of volunteers who make FareShare's mission possible," said Volunteer Manager Rosemary Kelly. "With a ratio of 46 volunteers to every paid staff member, volunteers truly are the heart of FareShare. Without them, we could never cook 10,000 free, nutritious meals a day. "
During last month's National Volunteer Week, FareShare released a video celebrating the contribution of our volunteers – produced by a volunteer of course – the talented Reilly Archer-Whelan of RAW Films.
According to a survey completed by 424 of our Melbourne volunteers in April 2019, the biggest motivator for volunteering at FareShare is "feeling very fortunate and wanting to help others who are less so" (42 per cent). Thirty per cent of our volunteers are primarily driven to "feed people who go without" and 18 per cent because they feel "passionate about food waste / food rescue".
Approximately half said they had made lifestyle changes since volunteering at FareShare. The most common responses were an increased commitment to cutting food waste at home, recycling and composting. Many also reported feeling more compassionate towards people experiencing homelessness, refugees and other vulnerable people seeking food relief.
For a handful of volunteers, FareShare has even prompted an ethical career change.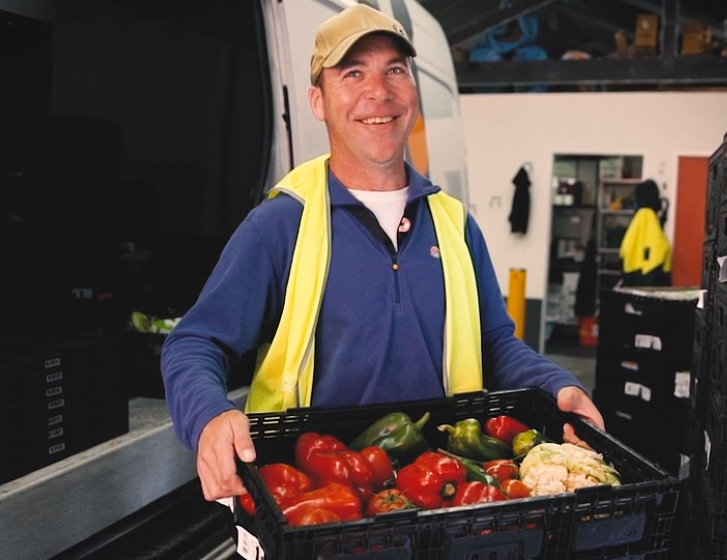 All up more than 99 per cent of our volunteers said they would be very likely or likely to recommend FareShare as a place to volunteer to others.
"Volunteering is alive and well in Australia," said Rosemary Kelly. "The number of people who volunteer at FareShare and stay for five years or more years is humbling. We applaud them all for making our community a better place. Together, they more than live up to this year's NVW theme of "making a world of difference'."