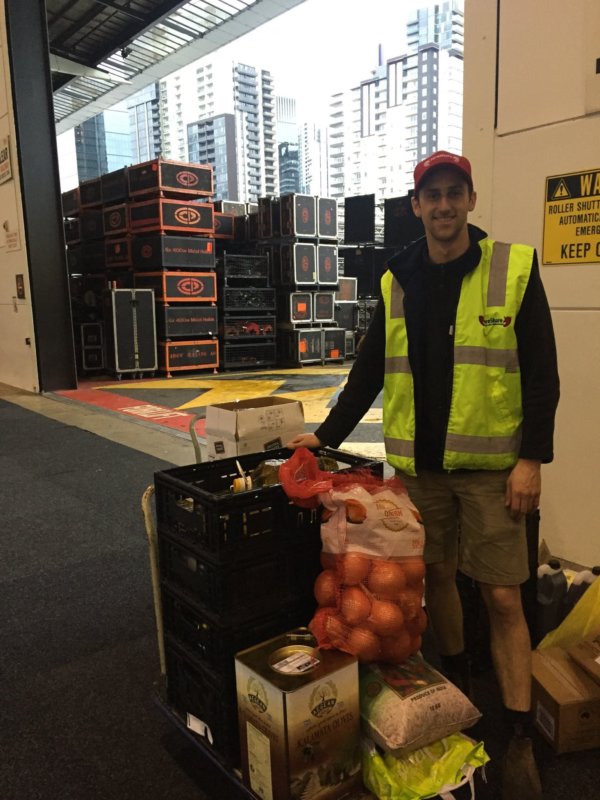 FareShare undertook our biggest ever food rescue operation last night.
All seven food rescue vans and a crew of 15 volunteers and staff headed down to the Fine Food Australia Expo – Australia's largest food trade show – to pick up the surplus at the end of the exhibition.convoyweb
The FareShare team collected 4.2 tonnes of edible food ranging from prime Angus beef to locally-harvested seaweed.
The massive haul included more than 2 tonnes of chilled and frozen food. Large quantities of cooking oil, pasta, flour crushed tomatoes, chia seeds, milk and yoghurt were also collected.
Within hours we were incorporating the ingredients into our free, nutritious meals which are distributed to more than 400 Victorian charities. Gourmet salad greens fresh off the truck from Hussey & Co. were added to this morning's quiche mix.
We have shared some of the food not suitable for cooking with partner charities including Father Bob Maguire Foundation, Salvation Army 614, Northpoint Centre Food Pantry and Richmond Hill Foodbank.
As well as providing nutritious meals for hundreds of Victorians in hardship, the big rescue diverted tonnes of perfectly good food from landfill. A great result all round.