Vanessa Bolton began volunteering in FareShare's Melbourne kitchen in 2012 – the same year she started running ultra marathons. The two have gone together ever since.
This year she has completed the 100km Oxfam Tailwalker and the 44km Rollercoaster in the Dandenongs.
But an even bigger challenge awaits her in June when she will take on the 210 km Goldfields Track in aid of FareShare – essentially five marathons over five days. You can get behind her here.
Vanessa now trains by running 30km one day and then backing it up with 20 km the following day. "It's all about training my body to run on tired legs and keep accumulating that feeling. My friends think I am nuts!
"After a full day of work I come home, clean, get dinner ready, run 30kms, eat dinner, clean up and do it all again the next day.
"Since my husband passed away it's made me realise how important it is to do what you love – he was all about that. I love running, being out there and living in the moment."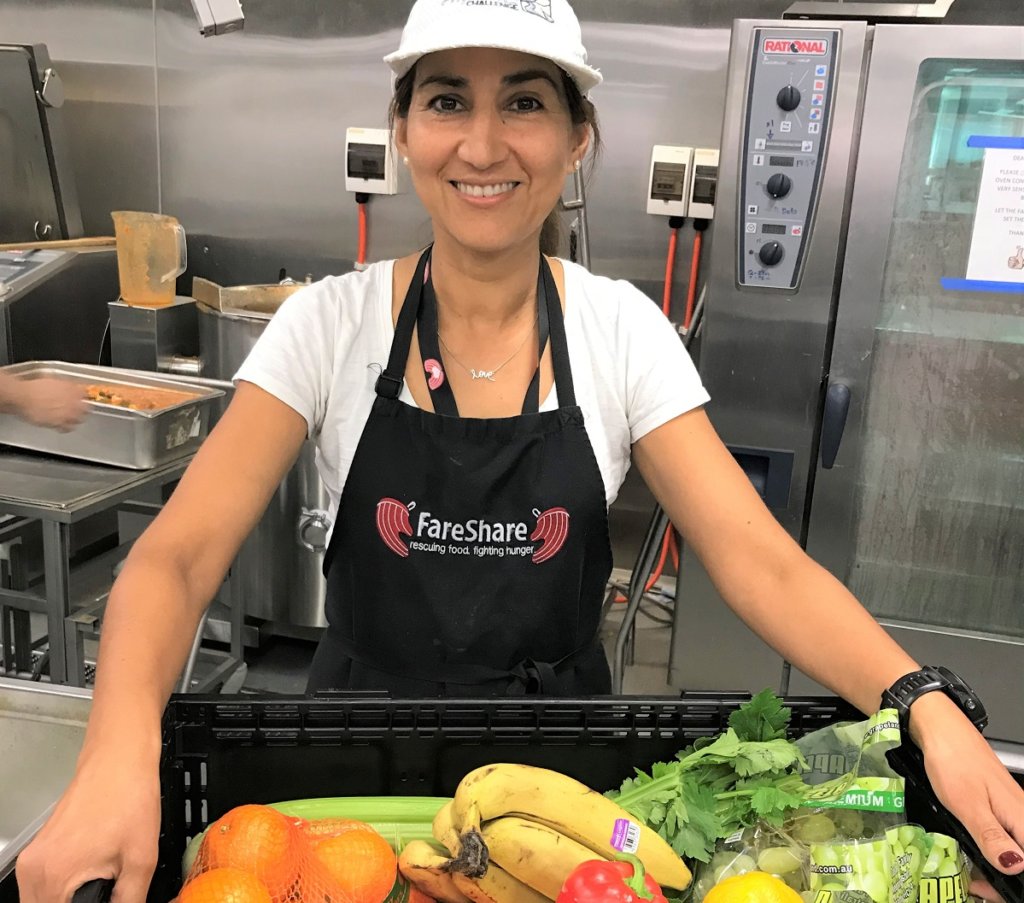 Vanessa (pictured in the FareShare kitchen), who has a teenage son and daughter and works four days a week in a fruit shop, says FareShare has become a big part of her life.
"I love that whole sense of giving," she says. "It makes me feel good. My husband encouraged me to volunteer – not to work fulltime. I've always been interested in food and food waste."
She heard about FareShare after reading an article about our CEO Marcus Godinho, a fellow runner, who is also tackling the grueling Goldfields track this winter.
"With FareShare it's the people. I feel part of a community. I felt incredible support during my husband's illness – having all these people there for me."
Vanessa says running gives her an extra opportunity to contribute to FareShare. "It's adding another dimension to my support while doing something I love doing."
She has already completed two Upstreams and a couple of other long distance events for FareShare but expects this one to be the toughest.
"Sometimes I feel I'm just one person and I can only do so much. But there is a knock on effect of everyone contributing and everyone can have an impact."
Vanessa, FareShare CEO Marcus, and long-time supporter Hardy Clemens, will join corporate volunteer Daniel Sollorz and three of his friends on the daunting challenge over the Queen's Birthday holiday in June. If you'd like to get behind Vanessa and FareShare, please donate here.