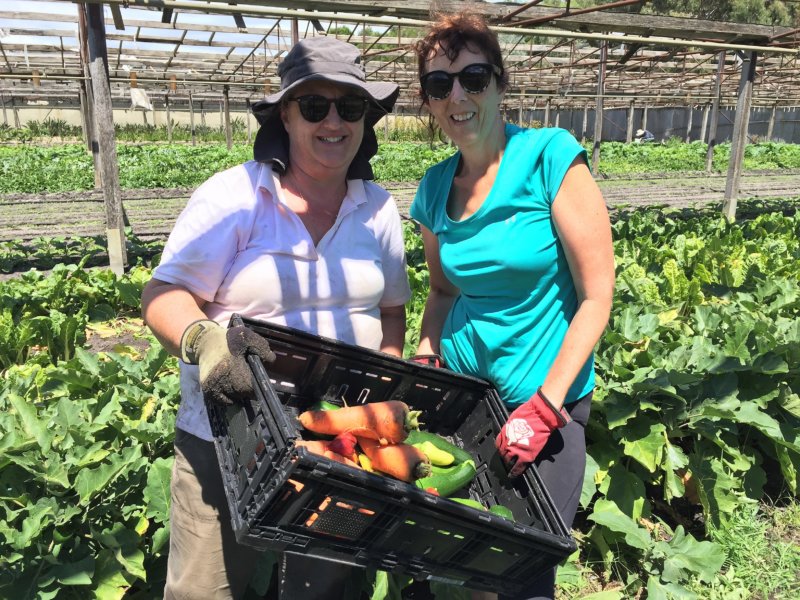 FareShare will conduct tours of the Baguley farm on 28 October where we have grown 21 tonnes of vegetables to feed Victorians in crisis.
The large plot in Clayton South, generously provided by local flower and herb grower Les Baguley, has proved a productive oasis.
All veggies grown by FareShare are used to add nutrition to our meals. Over the past 12 months, the kitchen garden has yielded more than eight  tonnes of zucchini, five tonnes of pumpkin and four tonnes of carrots.
FareShare will conduct tours of the farm which boasts Les' famous tropical house, a lavender project and orchard, as well as our own kitchen garden and other plots run by community groups.
The free tours will commence at 10 am, 11am,  12pm, 1pm and 2pm on Saturday, October 28. Booking essential. See here for details.
We're also inviting budding urban veg growers to visit our kitchen garden at Moorabbin Airport between 10am and 1pm on October 28.
Unlike the Baguley Farm, the airport garden uses raised beds to grow our veggies which include sweet potato, pumpkin, zucchini, turnip, carrot and eggplant.
The Moorabbin Airport kitchen garden is located on Second Avenue, just before the Australian National Aviation Museum. Our volunteers will be waiting to provide guided tours. There will also be an information table with advice on soils and bread-making. Seedlings will be available by gold coin donation and children will be invited to pull up carrots.
FareShare's kitchen garden program was established in 2016 to help secure our supply of fresh vegetables, essential for maintaining the nutritional content of our meals for people in need. During our first harvest season, our three garden sites contributed one third of the veggies used in our kitchen.