FareShare chef Thea Whitaker moved to Melbourne in 2019 after meeting Australian partner Rama in the African jungle on the set of I'm a Celebrity… Get Me Out of here!
Hailing from Cape Town, she was living in a tent and cooking meals for 400 crew from a 24-hour outdoor kitchen when the pair met. After two seasons with the reality show, Thea and Rama, a cable rigger, moved to Melbourne together just before the pandemic erupted.
A chef with a cuisine diploma from Paris, Thea initially worked in two cafés. When COVID hit, it hit hard. Not only did the couple lose their livelihoods, but Thea's sister contracted the disease and her grandmother died from it. Thea was unable to return home for the funeral.
After four months of unemployment, she joined the Working for Victoria scheme. First she was hired by a meal drop service as a driver and cleaner and in November, she was hired as a FareShare chef.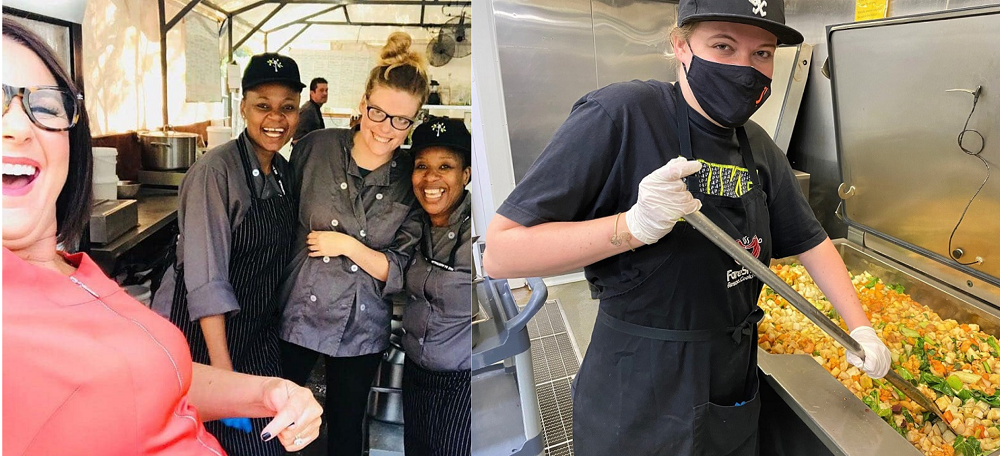 "I was applying for anything and everything," said Thea (pictured above with I'm a Celebrity host Julia Morris and at FareShare). "I was struggling to assimilate into Melbourne. I'd been a chef for nine years but was forced to consider charity work. It turned out to be a life-changing moment for me.
"The year has changed the course of my career in such a positive way. I am just so grateful.
"FareShare has been amazing. It's incredible to see a production kitchen that works so smoothly. It was a bit intimidating at first.
"I want to try and learn as much as I can. Hopefully, one day I can do something like this in South Africa."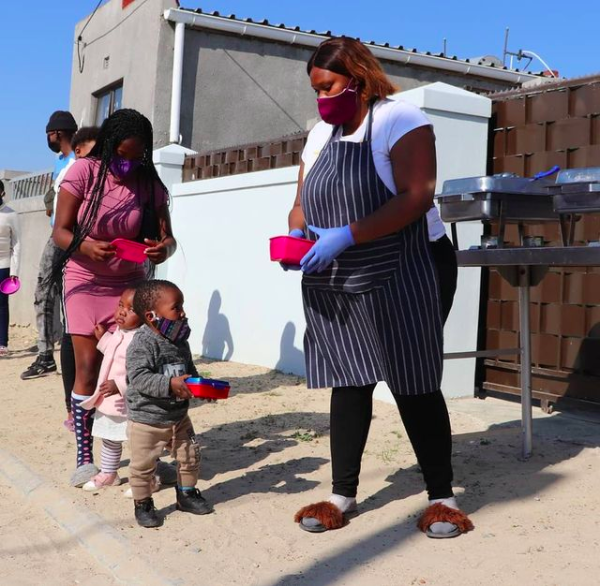 Tough as the year has been in Melbourne, Thea knows it has been much worse in her native South Africa. "I have friends in the townships there who weren't allowed to leave. They don't have shops or malls. The government shut everything down without providing any support."
Working remotely from Melbourne, she helped a friend set up a small kitchen cooking meals for people stuck in townships.
Thea is one of 134 out-of-work hospitality workers and other staff to find meaningful work at FareShare this year thanks to Victorian Government support.