The beginning of the year marks an exciting time for FareShare's kitchen gardens as we move into our most productive growing season.
Following last year's spring plantings, we are reaping the results of our garden volunteers' careful tending and hard work over the past few months. We are now regularly harvesting our crops of zucchini, eggplant, basil and beans.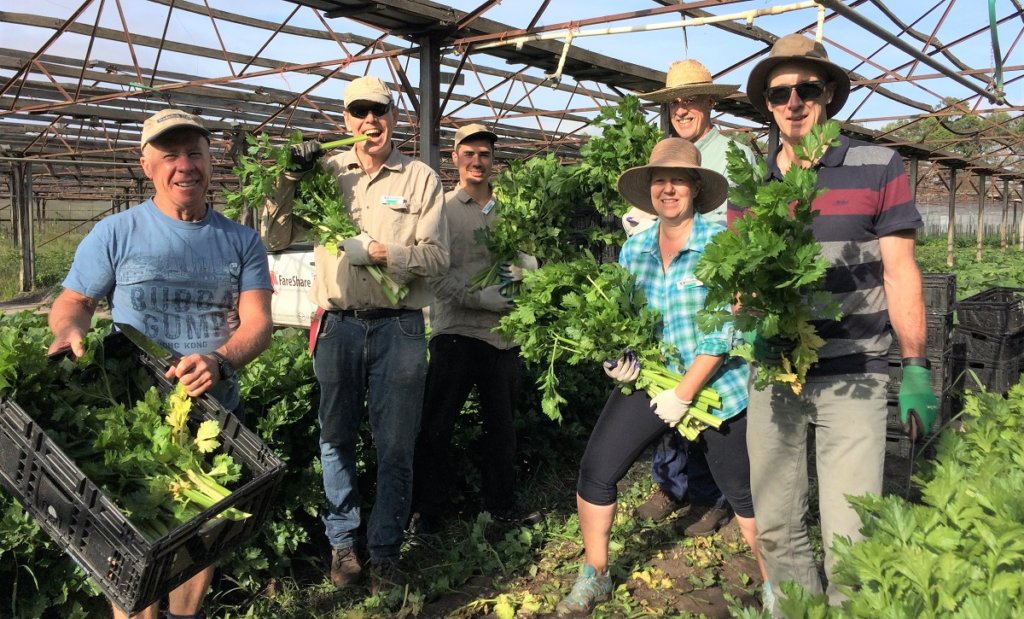 As the summer progresses, we also look forward to picking from our extensive capsicum crops as they ripen to red, when they're at their most nutritious.  This summer we are also growing carrot, celery (see above with Baguley farm volunteers) and corn which require large and timely harvests to ensure they arrive at our kitchen in the best possible condition.
Our three gardens in Abbotsford, Moorabbin and Clayton provide FareShare's kitchen with a vital source of fresh vegetables to add nutrition to our meals. Huge thanks to our wonderful garden volunteers who work through the summer heat to feed people doing it tough.