FareShare has received a huge nutrition boost with our biggest ever food donation – 55,760 litres of passata!
The 44 drums of Italian-style tomato puree were generously provided by SPC. According to FareShare's Kellie Watson, the 'red gold' will create around 372,000 meals when paired with meat and veggies or 278,800 pasta serves.
"SPC are proud to support Fareshare and learn that our recent donation of 100 per cent Australian Passata is being made into delicious meals to feed the most vulnerable," said Robert Giles, CEO of SPC.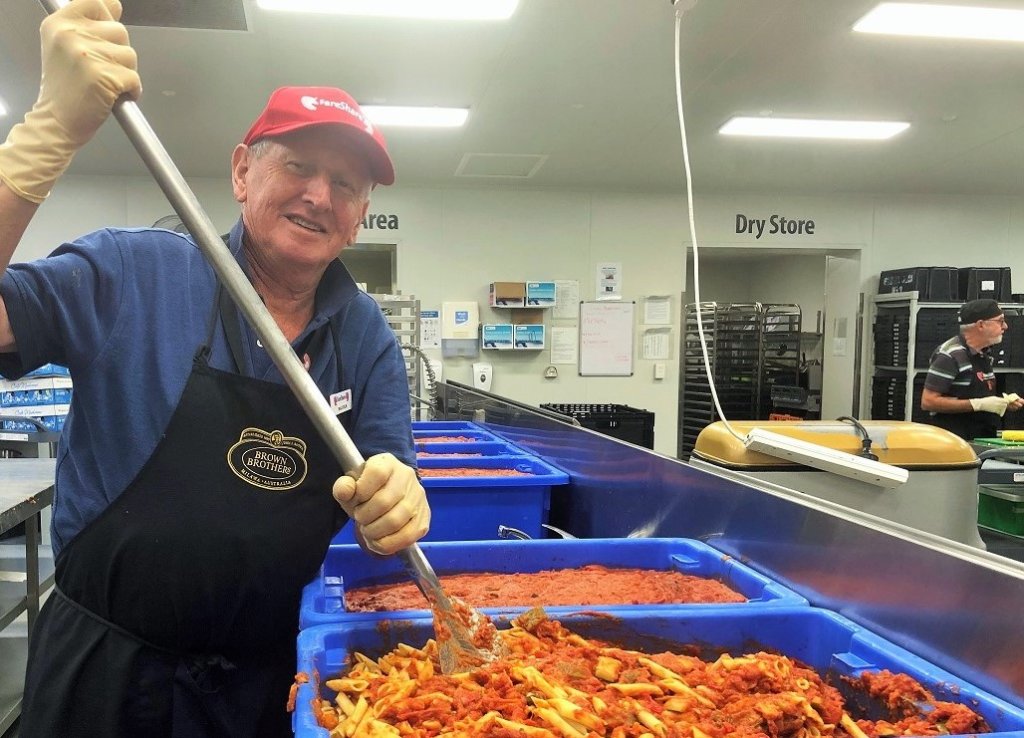 The sheer volume of the nutritious product packed with Vitamins C and A posed logistical challenges for FareShare. Each of the drums weighs 205 kg and the 68-pallet consignment far exceeded the capabilities of our food rescue fleet.
Linfox kindly donated their services to bring the passata from Shepparton to Melbourne in two B-doubles. Hedgehog Group received them for us because the trucks were too large to access our Derrimut warehouse.
The first passata has now reached the Abbotsford kitchen where it is proving a healthy, versatile ingredient, without requiring any chopping by our volunteers (including Malcolm pictured above).
"The sheer versatility of passata means that we can use it in all of our product lines – from the obvious pasta sauces, chicken cacciatore and tomato-based curries through to increasing nutrition in our vegie and sausage rolls," said Kellie.