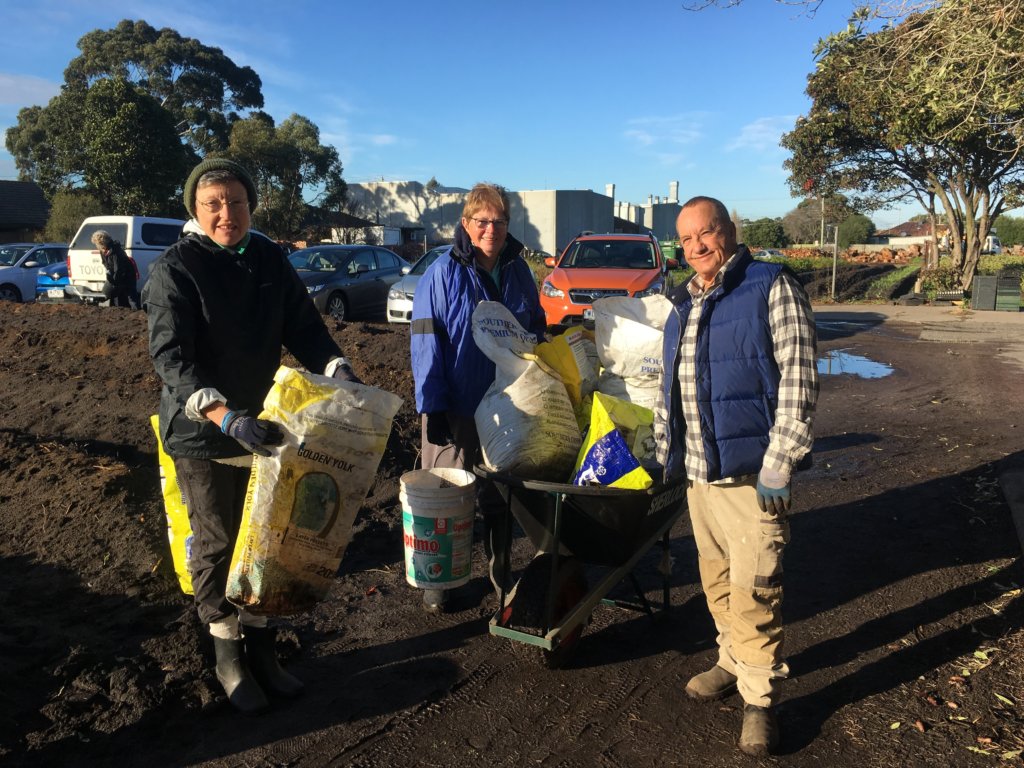 Phil Dobson began volunteering at our kitchen garden on the Baguley Farm in December 2016. Over the past 12 months Phil has notched up over 290 hours as a volunteer supervisor making him our outstanding volunteer at the Baguley Farm.
Phil is a keen gardener but with his own Bayside garden badly affected by drought, he decided to volunteer his green thumbs and gardening skills to FareShare.
Like many people retired from the paid work force, Phil, a plant manager for an industrial laundry for 40 years, was not ready to hang up his boots.
Gardening for FareShare gives Phil a positive reason to get up in the mornings. Harvest time provides positive reinforcement to him and his crew of their collective efforts. The recent sweet potato harvest was a case in point – with another bumper haul grown and transported to the FareShare kitchen to be incorporated in our meals.
Phil loves his veggies, loves gardening and working as a team in the company of his fellow volunteers. His labour at FareShare is the highlight of his week!
Thanks Phil. Growing veggies on the Baguley Farm is hard physical work and we're really grateful for your generous contribution.