FareShare is delighted to announce the appointment of Paul Conroy as our Chief Operating Officer. Paul is a long-time friend of FareShare having served for three years on our Board.
He brings a wealth of business experience which includes senior roles at Treasury Wine Estates, TIC and MYOB. Paul's plans for FareShare include investing in people, planning and processes to expand our operations to cook and distribute free, nutritious meals. He is passionate about collaboration across the food rescue sector and enhancing our unique capability to cook rescued food at scale.
"I love the fact that the work someone does in a FareShare kitchen can have an immediate and tangible impact on someone in need the very next day when they receive our meals," said Paul.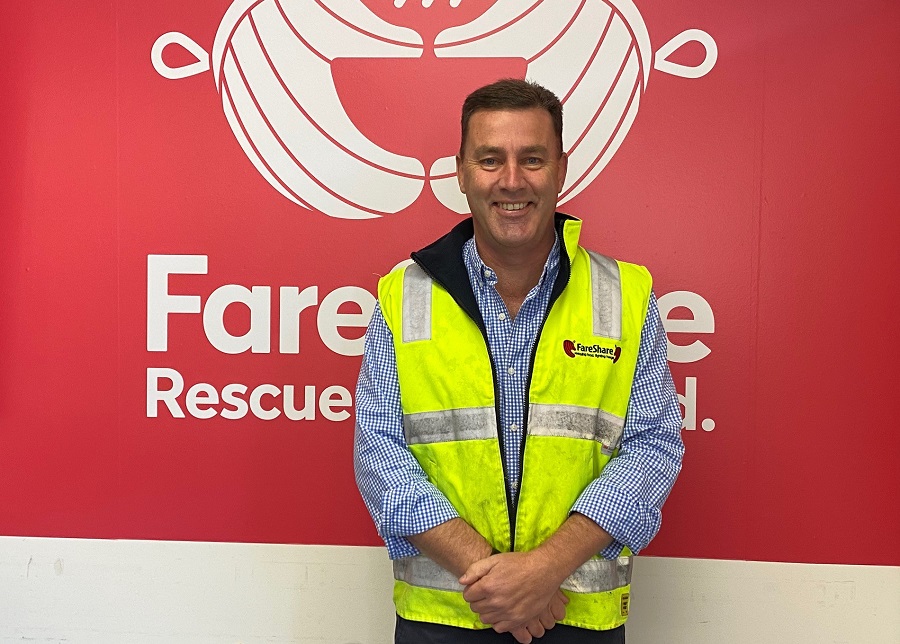 "I always felt I would end up in the charity sector at some point but the events of this year made me realise now is the time and the place!"
After a month in the role, Paul said the passion and hard work of FareShare staff were the first things that hit him. " I also immediately noticed the missing volunteers in Melbourne – they are such a wonderful part of the fabric of FareShare but they are doing the right thing to step aside at this time."
Outside of FareShare, Paul is a family man and father of three teenagers, a keen surfer, and chair of the board of the Summer Foundation, an organisation dedicated to preventing young people with disabilities ending up in aged care.
At a time when community need for food relief has never been greater and FareShare is expanding operations, Paul's appointment will make a real difference to Australians doing it tough.