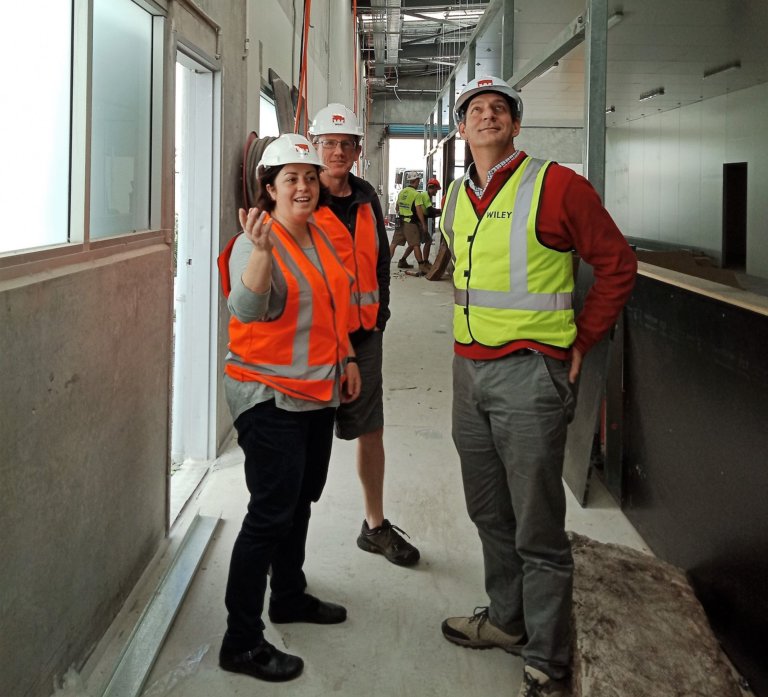 The clock is ticking and our new Brisbane kitchen is less than a month away from its official launch.
Over the past few weeks we've watched the facility in Morningside take shape as internal walls have appeared, huge extractor fans have been mounted and lines of solar panels have been installed.
As soon as we power up our ovens at the start of October we're going to focus on what FareShare does best – cooking surplus food into free, nutritious meals for those seeking food relief. We'll be using rescued food supplied by Foodbank, who will distribute our cooked meals to more than 250 frontline charities to ensure they go to where they are needed most.
Our kitchen will be a hive of activity from day one, as we aim to cook 1.25 million meals in our first year of operation. Luckily, we have a team of more than 300 volunteers who are eager to get on the tools. They will soon be busy chopping, cooking and packing to help us produce 5,000 meals a day! If you would like to volunteer, we still have some spaces available. You can register your interest here.
We also offer a corporate volunteering program, which offers you and your colleagues a powerful team-building experience while cooking around 1,000 meals for those seeking food assistance. For more information, please contact Kellie Watson, kellie.watson@fareshare.net.au.
Over the next month, our staff, along with the wonderful team at Wiley Industries, will have their hands full installing the large-scale kitchen equipment – such as the 350 litre kettles – and finalising the administrative processes involved in opening Australia's largest charity kitchen. We look forward to updating you on our adventure soon after our 9 October launch.