A warm welcome and a freezer stocked with FareShare meals greet the 80 or so people who line up for food assistance at Thornbury Church of Christ three times a week.
The free community pantry asks no questions of those seeking help. They include people living in temporary accommodation without any cooking equipment.
Thornbury minister Sue Maric says the meal relief program started with bread but thanks to the donation of two large freezers, now includes around 300 cooked, ready-to-eat FareShare meals each week together with fresh produce and staples.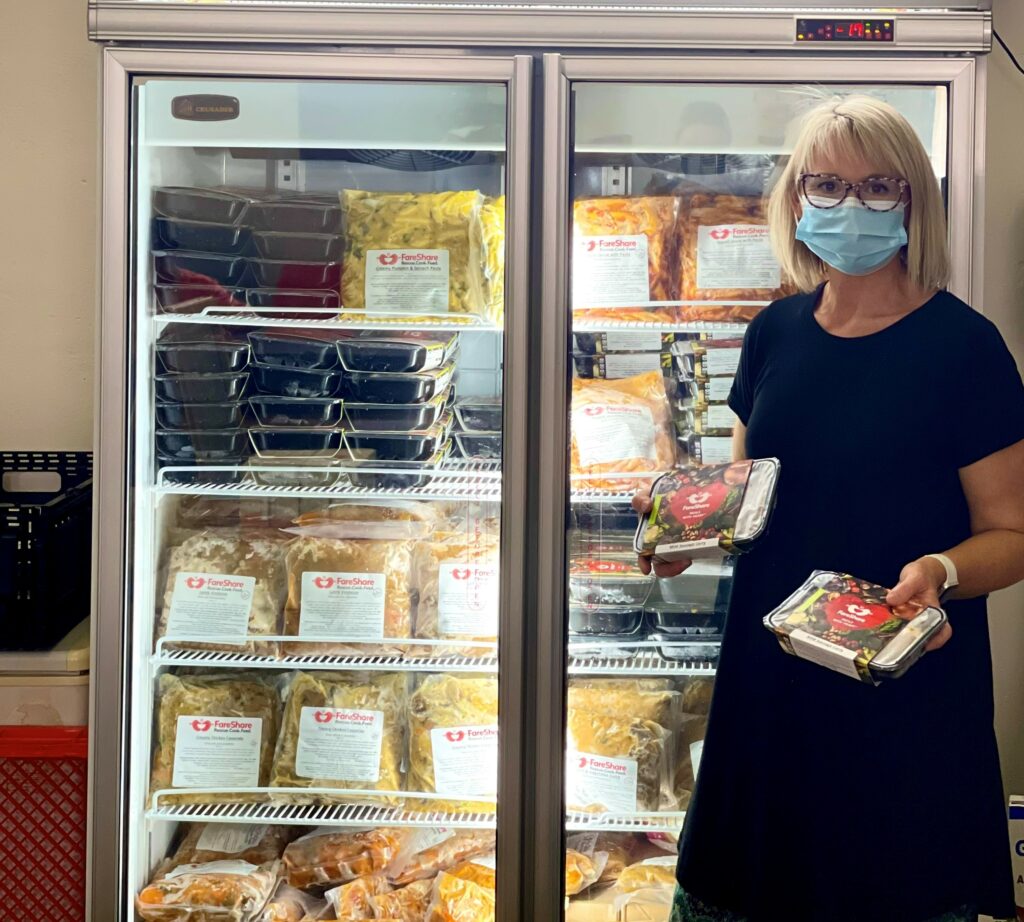 "Our local motel is a transitional motel for people who are experiencing homelessness," says Sue. "People may stay there for two to three weeks or just one or two nights. They have to carry what they've got on their backs, so the meals need to be immediate and heated up in a microwave because there are no kitchen facilities and only a very small fridge."
FareShare's cooked meals provide instant comfort and also nourish other local community members facing difficult circumstances.
"We have international students who come through. We have people in share houses who are desperate for any kind of food.  The FareShare family meals have been helpful so they will take two or three of those and be able to feed their whole household," says Sue.
"Then we have single people who are often not cooking for themselves or just eating very basic food and not getting all the nutrition they need. They come in and get a really well-cooked meal with lots of nutrition."
But it is not just meals that draws people to the pantry door. Many are also craving human company.
"That's been a big need in the community," explains Sue. "The isolation that's happened with COVID and lockdown has meant the only time people come out is to get food. And so, the only faces they see – the only people who speak to them – are at the door or the people serving them across the counter.
"They come an hour early and stand in line to have a chat while they wait."