He may have just turned 99 but that doesn't stop WW2 veteran Alec from nipping out on his scooter to pick up FareShare meals from his local veterans' association every week.
"It's a fantastic service and the meals are so tasty," says the ex-Royal Air Force serviceman. "My favourite meal are the quiches. The quiche is superb. All the food is absolutely delicious."
When we met Alec at the Veterans Association Op Shop in Boronia he picked up two casserole dishes and two bags of FareShare quiches. "These will last me the rest of the week," he says.
"I'll take them home and defrost them in my faithful micro groove. The food is fabulous. It's a wonderful service – that comes from the heart."
Alec, who lives alone at home, is one of many ex-service people supported by the Australian Peacekeeper and Peacemaker Veterans' Association, Victoria.
Welfare Officer and Coordinator Don Carmichael keeps a stock of FareShare meals in the freezers at the back of the op shop.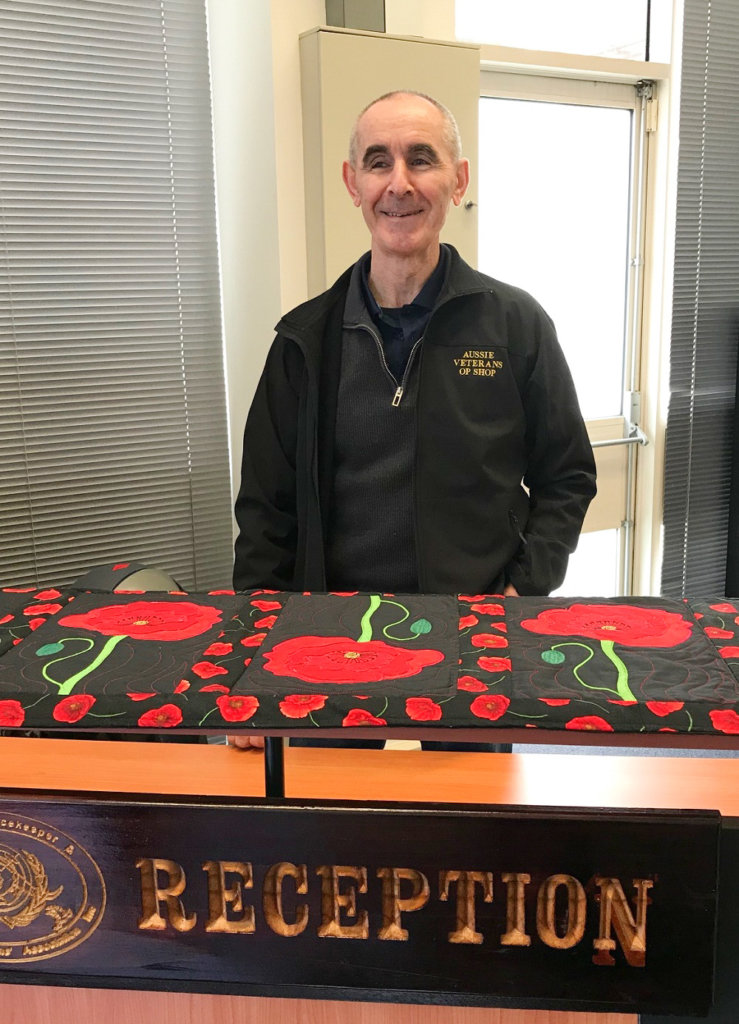 "We originally opened for veterans but now we let the whole community come in here," says Don (pictured left). "We've got people who come from all walks of life and from all ages – we've even had 15 or 16-year-old kids off the street living rough to people in their 70s, 80s & 90s.
"It's the only food they have for a lot of people. We normally let people have up to four wet meals and a bunch of pastries as well. It gives them a week's worth of food if they don't have anything else to eat.
Don, who also works at the Veteran Advocacy Centre down the road, has a lot of contact with veterans. "We will often take a full esky of food out to them because in a lot of cases with veterans they don't leave their house very often if they're suffering depression, anxiety or PTSD.
"Staff come back with all sorts of stories. People will open up occasionally. They tell us what they're doing, where they're sleeping and how their lives have got to where they are. You often tear up. It's very, very sad.
"Everyone has a story to tell out there and it's fantastic we can help them with FareShare meals." (Click to view video).
On October 14, Don and his team joined a shift in our Melbourne kitchen to help create some of the meals they hand out.