Not having access to cooking equipment is a common theme among people collecting nutritious FareShare meals through MOSS (Merri Outreach Support Service).
The Melbourne not-for-profit housing support service aims to eliminate homelessness and support vulnerable people with programs that facilitate housing and a sense of community.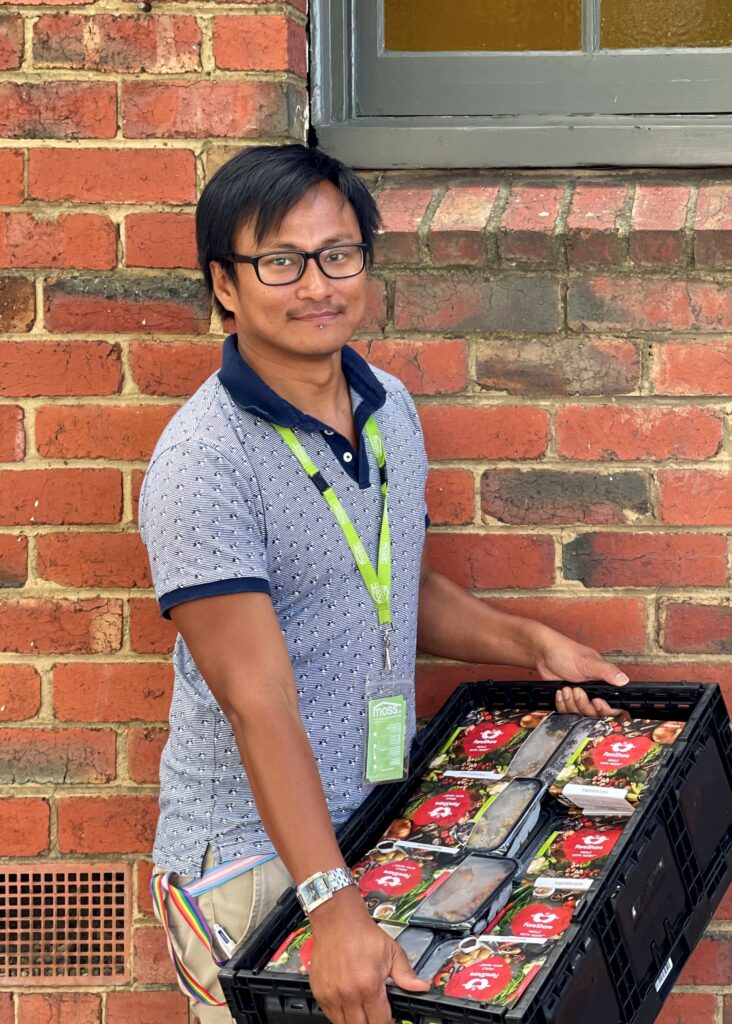 "Many of the homeless clientele that MOSS support, don't have access to facilities to be able to cook for themselves," says Joseph, Darebin Assertive Community Outreach DACO Coordinator. "FareShare meals make a real difference – especially the single-serve meals for elderly people as well as for those who are experiencing homelessness. The larger bag is great for families, making sure nobody goes hungry."
MOSS operates several support programs for people from diverse backgrounds. They include the isolated and elderly, refugee families, and people of all ages experiencing homelessness. Over the past year, MOSS have seen an increase in the need for emotional support with many people reaching out for assistance for the first time.
"FareShare meals give people the opportunity to try food and recipes they might not usually. It's not just food relief, but an experience for someone who wouldn't usually have the luxury of trying new things," says Joseph.
"The tandoori chicken and casseroles are always a big hit, and soups during winter make a real difference in giving comfort and keeping people warm."
MOSS collects FareShare meals from Bridge Darebin which serves as a food hub for local community groups offering food relief for people experiencing hardship.