If one person can sum up the misery of 2020, it's Nick.
He is one of tens of thousands of people who received FareShare meals for the first time this year after losing his work, his mother and an enormous amount of weight during COVID.
"Never in my wildest dreams did I think this was going to fall on me," said Nick who was juggling three jobs in travel, events and exam supervision when the pandemic shut them all down. Living alone without work, he decided to care for his elderly mother and moved her out of a nursing home to provide the family care which he thought would be safer and happier.
Sadly, she suffered a fall and died five days later in hospital.
"I couldn't see my family or friends. I became a bit of a hermit and got anxiety. I couldn't go out to shop. I didn't feel like cooking for myself or using gas because I was not working.
"I was only having one meal a day – sometimes just toast at night. I lost a lot of weight. My brother thought I had lost half my body weight. My neighbour didn't even recognise me when I took the bins out."
At this desperate point, Nick started receiving FareShare meals from Your Community Health in Darebin.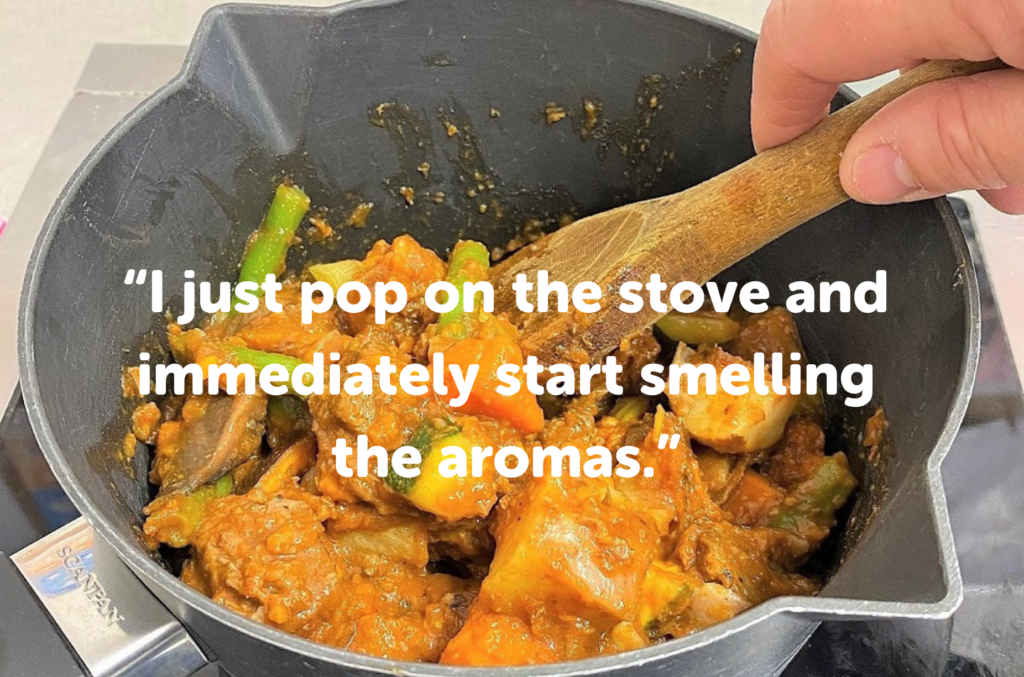 "It's not just meals but a gift of support for me. I know there's someone out there who cares for people like me who are struggling not just financially, but emotionally and physically.

"The FareShare meals have been getting me through and I'm sure I'm speaking on behalf of many others. I feel very humble receiving these gifts."
Nick has enjoyed a range of FareShare meals including casseroles, pasta bakes, vegetarian dishes, quiches and our comfort cakes.
"It's wonderful, wonderful food and a wonderful service. I'm eating a lot more and my belly is starting to come back. I put myself in the position of your chefs who are doing all this for others but never get that tangible acknowledgement."
FareShare's Melbourne kitchen manager, Crickette Der Jeu, said her team felt privileged to have made a difference to people like Nick this cruel year.
"Nick's generosity in reaching out to thank us, makes what we do worthwhile.
"We wish Nick and everyone who has been nourished by FareShare meals a much happier 2021. But whatever happens, we will be here to keeping cooking for them."