FareShare meals are travelling 550km west of Brisbane to the rural town of St George where Indigenous health service Goondir has opened a new food program to support its community.
FareShare's Kellie Watson and Madison Buik made the road trip for the unveiling of a new purpose-built kitchen, freezer and cool room. St George will serve as a hub from where nutritious FareShare meals will also be available for other communities including Goondiwindi and Cunnamulla and the NSW towns of Toomelah and Bogganbilla.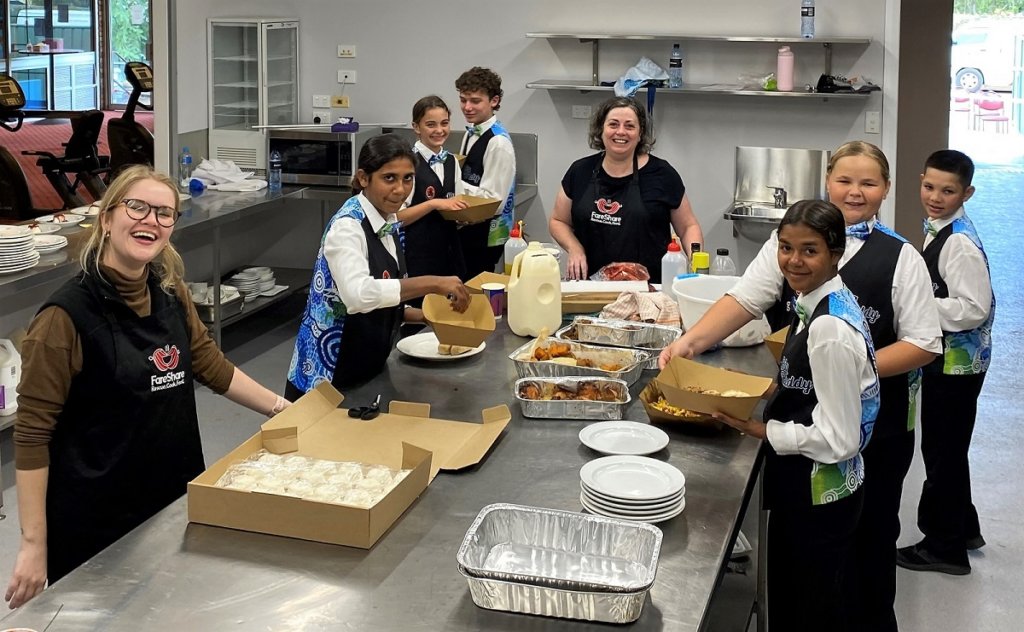 Goondir's "Big Buddy" kids (see above) served elders a FareShare lunch to mark the occasion.
The FareShare meal program follows a three-month trial which began last November. "Our mob out here really look forward to the meals," said Kelvin Duiker, St George clinic manager. "People really enjoy the meals and said how fresh they taste."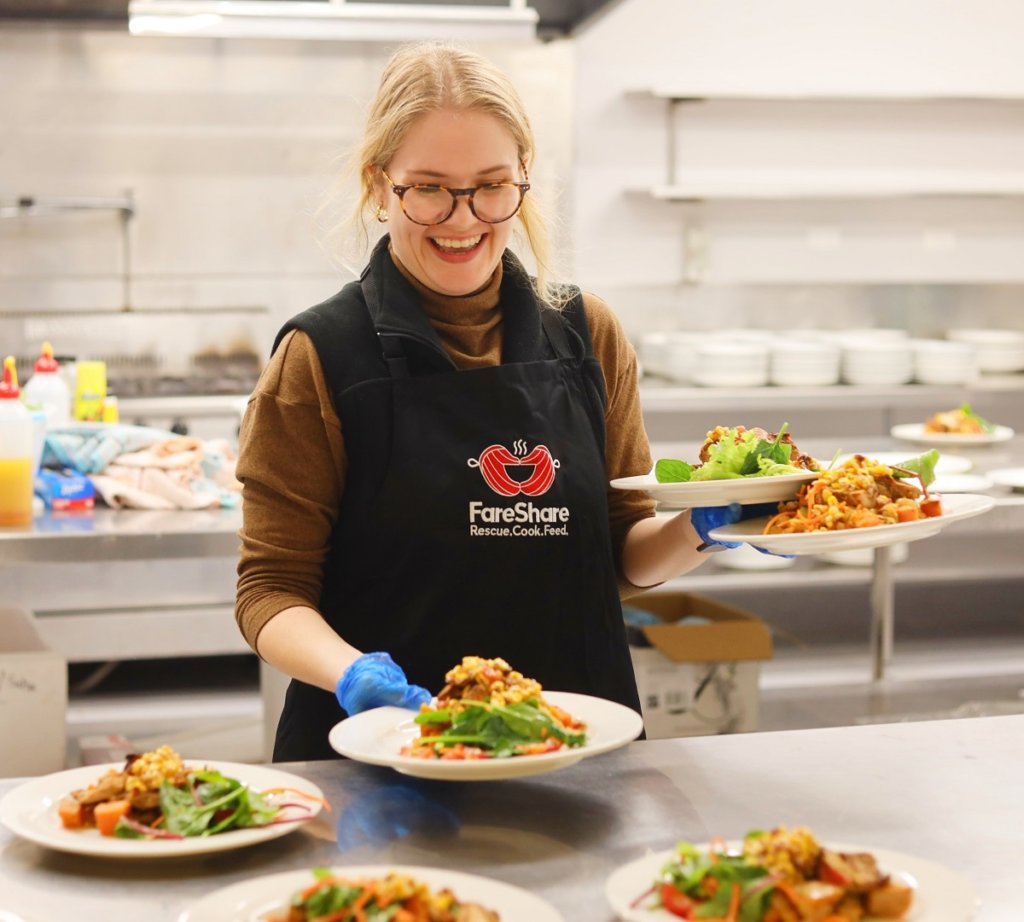 Madison Buik (pictured), who coordinates FareShare's work with regional and remote communities, said it was clear everyone who attended the launch is excited about the collaboration.
"It was humbling to hear how passionate the Goondir team is about offering a service which will directly enhance the health and wellbeing of the community," she said.