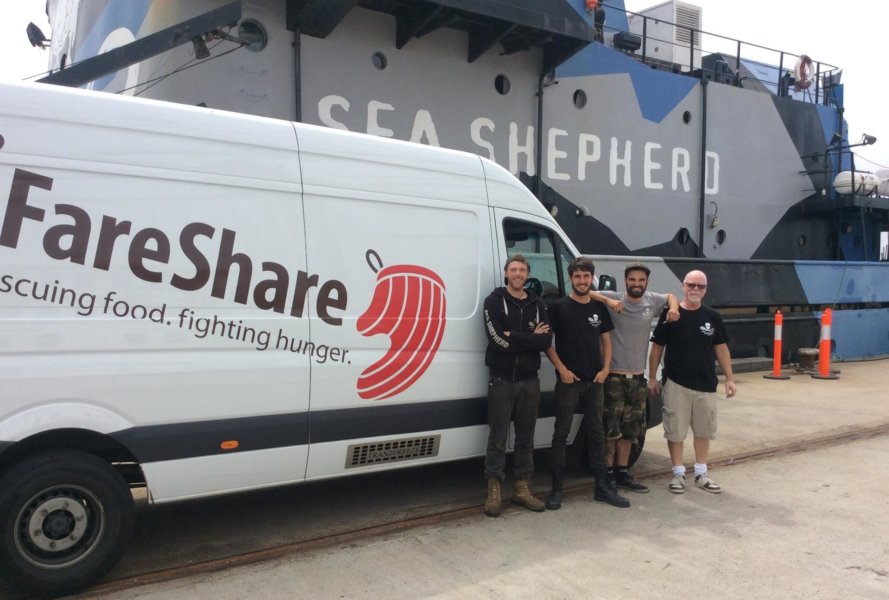 Here's a cool food rescue from another rescue organisation with a very different mission – saving marine life.
FareShare has just collected a donation of ship's dry stores from the Steve Irwin, Sea Shepherd's flagship 59 metre vessel, while docked in Williamstown.
The donated food including flour, quinoa, superfood bars, mustard, cooking sauces and chocolate, was designed to sustain the crew of 40 on long voyages.
As the ship prepares for its next mission, Operation Nemesis, to protect minke whales from the Japanese whaling fleet in the Southern Ocean, FareShare has benefited from a stocktake and clear out.
Thanks to all aboard the Steve Irwin – and good luck defending whales on the high seas.