Most of our volunteers love the social interaction in our kitchens and gardens but intrepid driver Linda doesn't mind "going solo" on her regular Thursday run.
Although a keen bushwalker, at FareShare Linda is very happy behind the wheel of our Vito van which she has been driving for eight years.
Her regular food rescue run takes her to eight Woolworths stores travelling as far North as Mernda on her five hour round trip. Every week the stores provide FareShare with around 300kg of quality surplus meat, veggies and fruit. But on occasion Linda has picked up other more unusual surplus grocery items – including hair dye and nappies!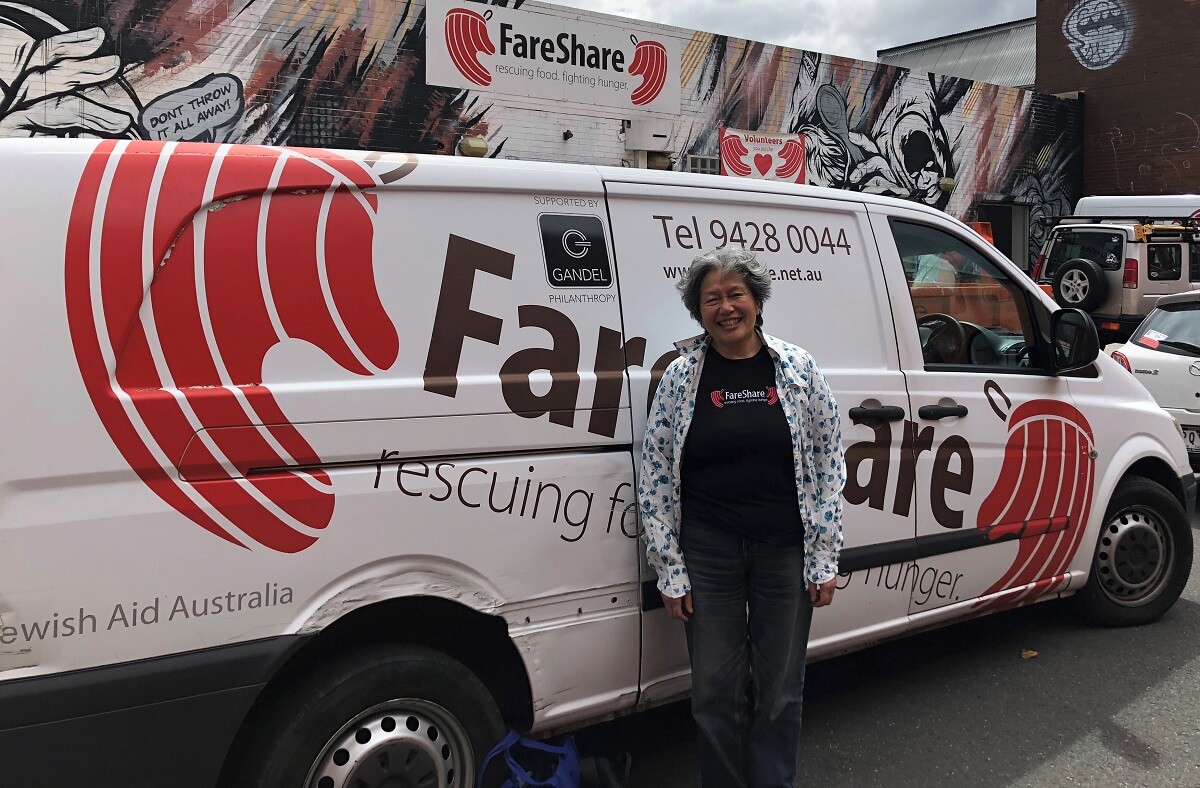 After 14 years in the public service, Linda completed a degree in Fine Arts which has given her a greater appreciation especially of contemporary art. She also decided to devote some of her spare time to giving back to the community and read about FareShare in her local Leader newspaper.
Owing to the waiting list for kitchen volunteering, she decided to try driving and she's never looked back. Linda also volunteers as Secretary of an Essendon walking club which has about 200 members. The highlights of her walking passion have been completing the Mont Blanc Circuit (170 km) and almost 300 km of the Camino Trail in Spain.
Linda loves her driving gig for FareShare and listening to Radio National on her travels. She finds loading rescued produce gives her a good workout for her upper body. She enjoys meeting Woolworths staff at the loading docks and explaining how the food she collects will soon be cooked into nutritious meals for thousands of Victorians in need.