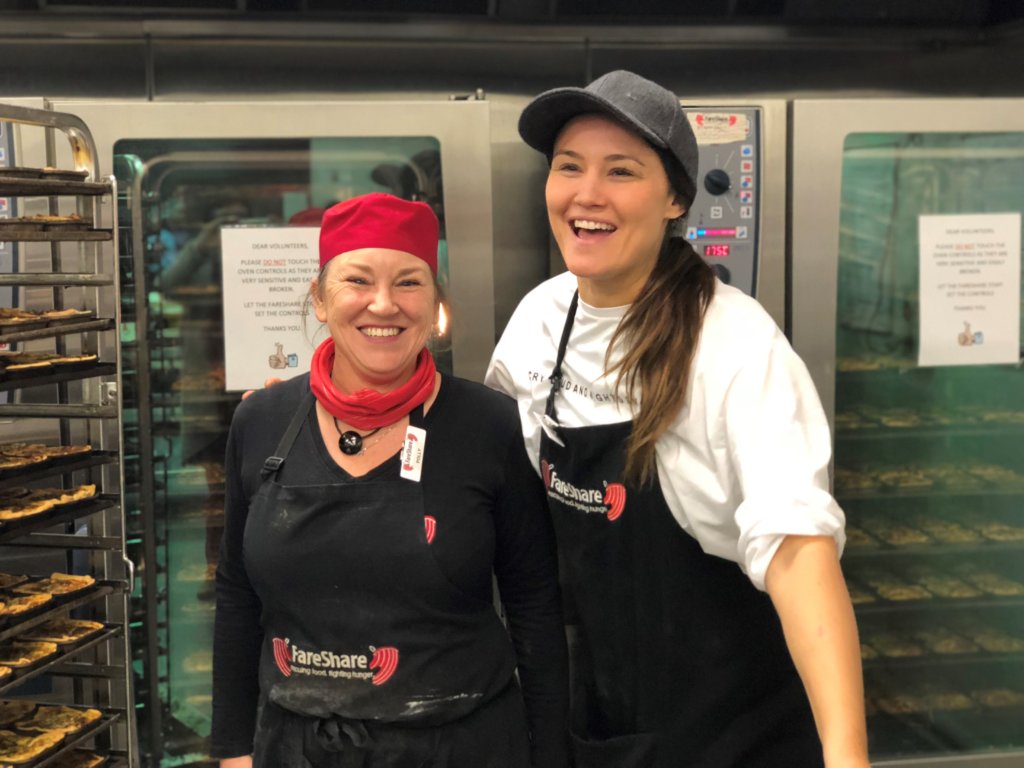 DJ and FareShare volunteer Lauren first heard about us while doing a professional gig at the Night Noodle Markets where our volunteers were selling fortune cookies.
Lauren was excited to learn about FareShare's mission and registered to volunteer straightaway. Living in St Kilda she is constantly aware of people asking for money on the streets and saw helping out at FareShare as a great opportunity to "give back in the right way".
When Lauren left school she had no idea what to do with her life. She worked as a product developer in the fashion industry and sang and played guitar in a band at night. She was clearly no slouch picking up Triple J's Unearthed award.
When her fashion role was made redundant, Lauren used her payout to buy DJ decks and took lessons in DJ-ing. A new career soon took off.
Lauren Mac (her professional DJ name) has gone from strength to strength and her reputation has gone viral and global. She travels the world with her DJ decks. Last month she DJ-ed at a wedding in Mykonos. She was even the DJ at Jennifer Hawkins wedding in Bali. She puts her success down to being able to "read the crowd".
Lauren also runs an entertainment agency with her partner to find new talent.
Amazingly, Lauren finds time to volunteer between gigs with our Schools in the Kitchen program. She loves the direct contact with students and feels she can develop a high level of rapport with them. Chef Polly loves having Lauren in the school kitchen to help guide and inspire the young volunteers.
With talented Lauren on our books, our annual volunteers' party could be a very lively event this year!