Our kitchens are always hungry for vegetables so we're excited to announce that Isabel Menssink has taken on the challenging role of growing them at scale in Melbourne.
Isabel, an Urban Horticulture Masters student, succeeds Sharni Jansen as kitchen garden manager overseeing a big crew working across three sites.
"I just love coming here every day," says Isabel from the Baguley family farm in Melbourne's outer southeast. "I love growing food, I love doing it for a good cause and I love working with volunteers."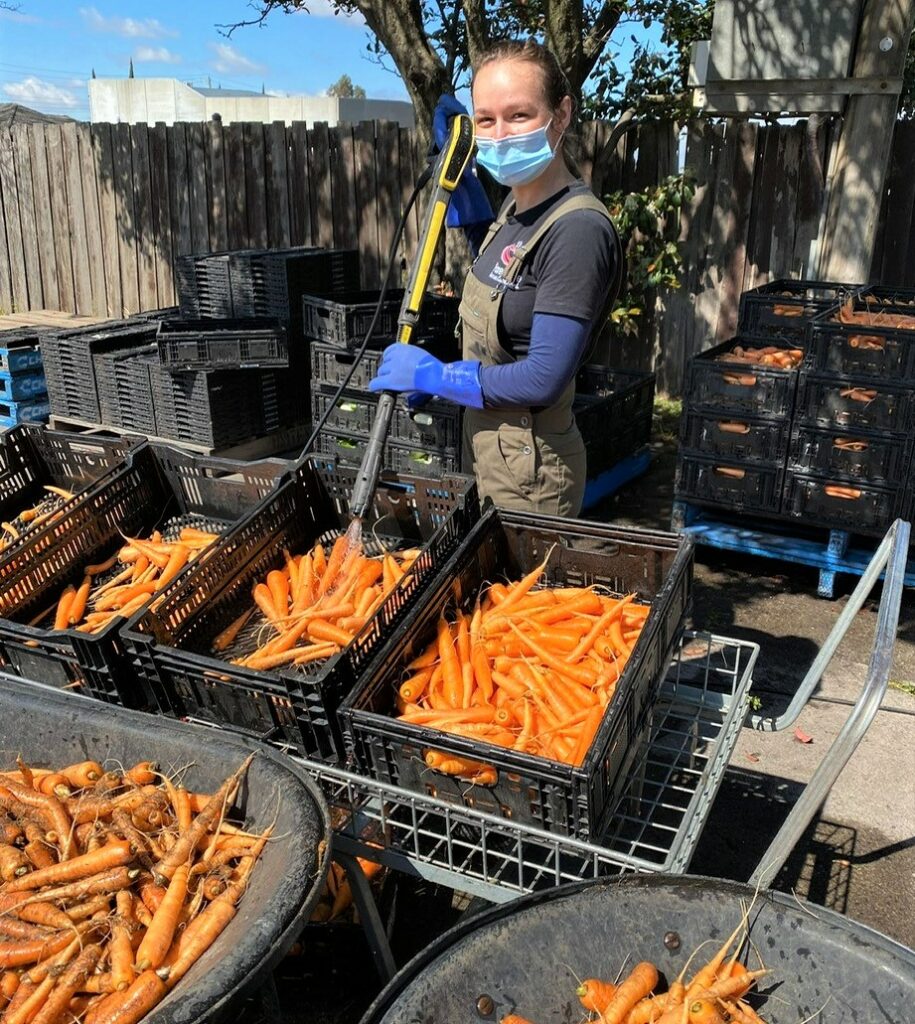 Isabel (pictured) acknowledges the phenomenal work of Sharni in growing the program and sharing her knowledge.
It's been a record-breaking year in the gardens despite challenging conditions. In just nine months, the team has harvested 73,000 kg of produce – up from 65,845kg for the whole of 2020.
Pushing through lockdowns and COVID restrictions, our gardeners have cultivated 14,000kg of carrot, 13,000kg of pumpkin, 8,500kg of cauliflower and 8,300kg of zucchini.
While the bulk of FareShare vegetables are grown on the Baguley family farm, our smaller plot at Moorabbin Airport has become an eggplant specialist and the Abbotsford garden has kept the kitchen supplied with leafy greens and herbs.