Howard first heard about FareShare when he found himself chatting to one of our volunteers on a dating app.
They never met but Howard was encouraged to register his interest. FareShare sounded like a wonderful charity reducing food waste and helping people in real need. He joined an evening kitchen crew in May and hasn't looked back.
Howard's busy daytime job is with Millenium Science selling scientific research equipment to research labs etc.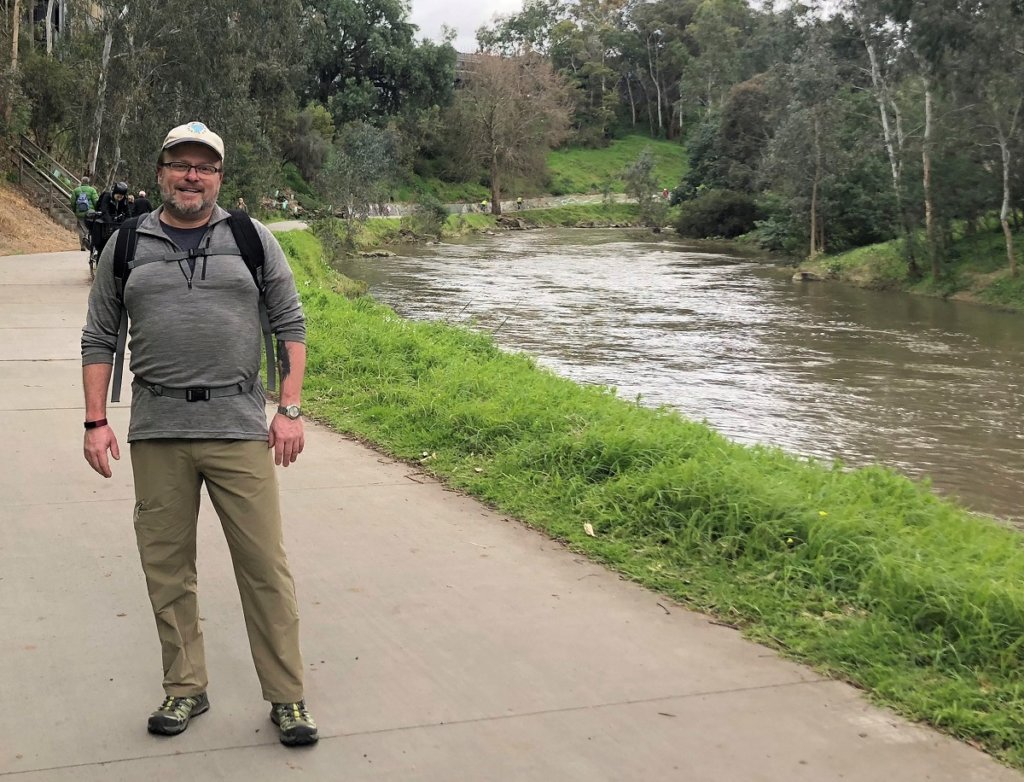 In his spare time Howard walks, a lot! In fact earlier this year he undertook the walk of a lifetime completing the entire Camino de Santiago – 900kms from St Jean Pied de Port on the French side of the Pyrenees across northern Spain to Santiago de Compostela, then on to Finisterre on the coast, walking 25-30km a day.
It was a very special time to reflect on his life to date – and he met some interesting walkers from across the world on his way.
So where does he walk now? Well Howard has decided that 50kms for the a2 Upstream Challenge on November 9 will be his next walk. Surprisingly, he's never walked as far as 50kms in a single day before so training is underway.
Why not join Howard at Upstream? There is a shorter 20kms option and all FareShare walkers had a great experience last year. You can find out more at Upstream or register your interest here.