The impact of FareShare meals can be very humbling. After presenting to St Martin Community Services in Collingwood for a free meal, Ray gained not only 10 kilos but the appetite he had completely lost.
Three years ago, Ray, who is 43, was assaulted in an unprovoked attack. His face and jaw were shattered, along with all his teeth. He broke 65 bones and was placed in an induced coma. When he came around he faced many new challenges and was later diagnosed with PTSD. He now lives on a disability support pension.
"It was very hard to eat and I didn't feel like cooking," he told FareShare. "I'm a quiet person, I stick to myself."
Things began to change for Ray when he asked for a free community meal provided by FareShare at St Martin opposite his home in Collingwood's public housing tower. "This place really started to get my appetite back. I haven't missed a night since," said Ray.
"I've put on 10 kilos. Every time I go to the doctor he weighs me. I was down to 63kg and I'm 6ft. I'm now 73 kilos and the doctor is really happy.
"Before I wasn't cooking for myself or eating vegetables. I was living on tinned food."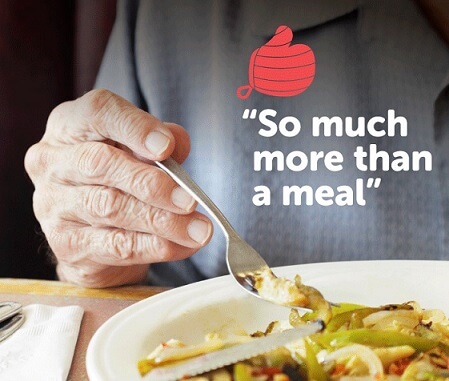 By asking for a meal, Ray received so much more. His improved health and outlook on life has helped him secure equal parenting rights for his 11-year-old son. He is about to receive a new set of teeth and has plans to study and retrain.
He has also acquired an even more important ambition. "I want to become a good role model for my son," he said.
When you donate to FareShare, you are giving much more than a meal. Please give to our Winter Appeal to help us make a meaningful difference to the lives of people like Ray.