Meet 'tuck shop mum' Kate who's about to receive her five-year service certificate along with 52 other FareShare volunteers.
Kate, pictured below right with fellow volunteer Jan, was looking for a hands on role that would give her greater purpose when she heard about FareShare from a friend.
She checked us out and liked what she saw – volunteering, food rescue and a vibrant community. It ticked all Kate's boxes and she signed up for weekly volunteering.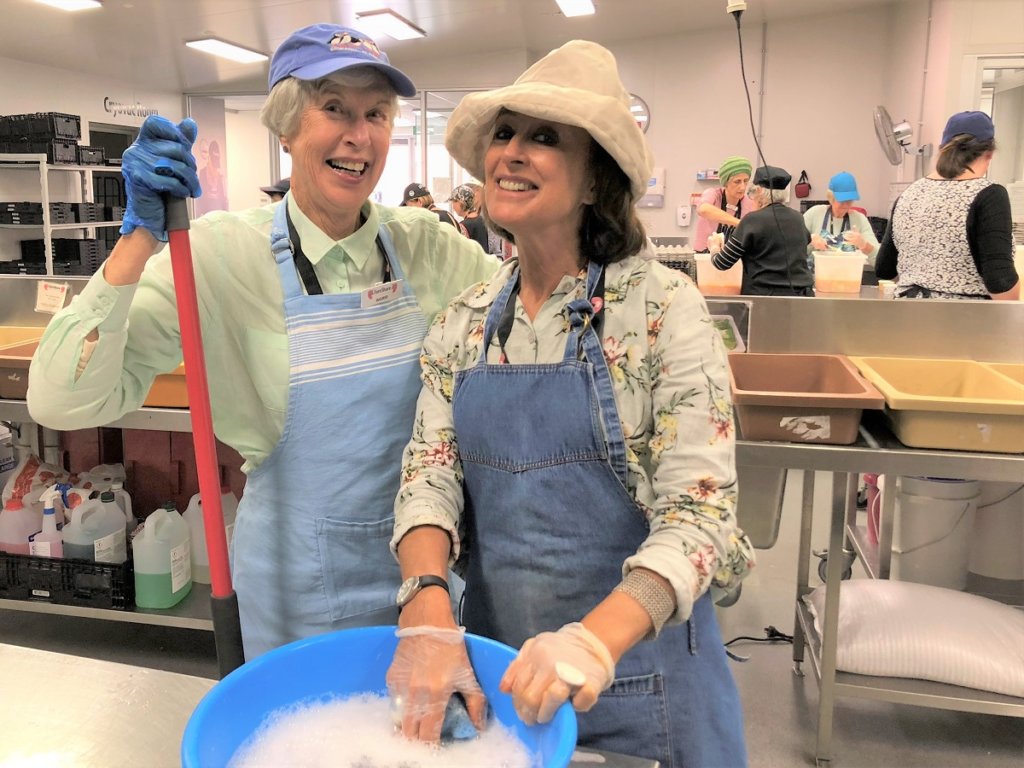 Growing up in the '60s, Kate's mother instilled in her a deep social consciousness of the importance of food rationalisation. FareShare provided the perfect fit for Kate to apply these values and joining a close knit community came as a bonus.
Kate worked as a journalist, and in public relations and fundraising in universities and the mental health sector – another cause close to her heart. She has balanced her career with raising two school-aged children and five older step children. No wonder she knows a bit about tuck shops!
Five years on, Kate keeps coming back to FareShare because she feels a sense of belonging and camaraderie as well as a feeling of accomplishment about what her crew achieves together. Knowing that people facing mental health challenges will be among those receiving FareShare meals makes Kate's volunteering commitment even more satisfying.
Thanks Kate for your five-year contribution to making a difference at FareShare.