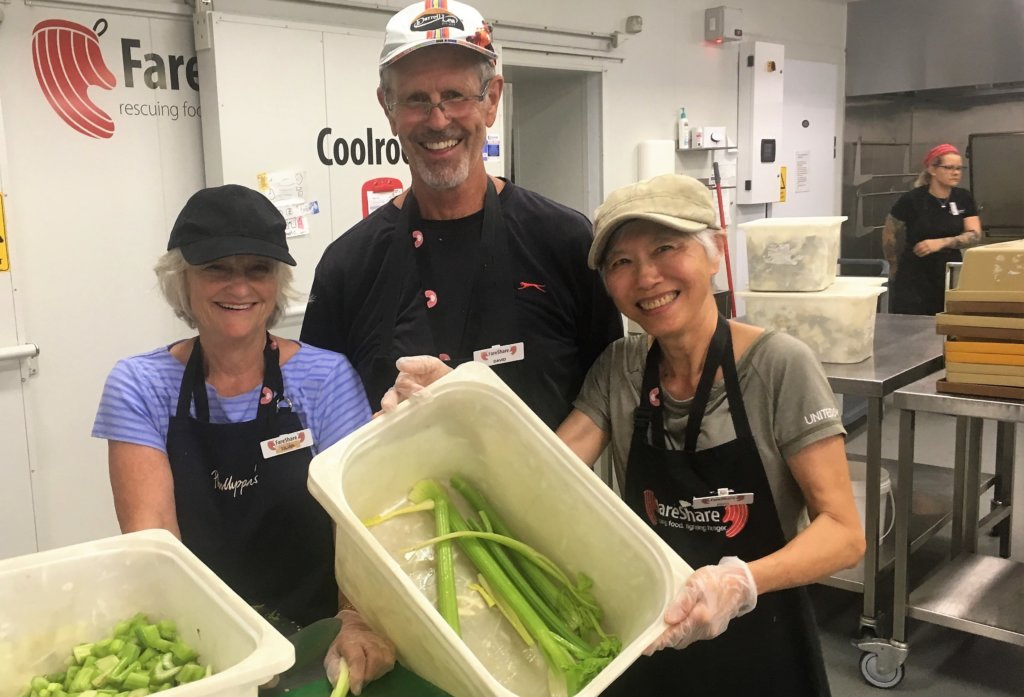 Meet David, a retired doctor, who picked up the FareShare kitchen utensils after putting down his medical kit.
David enjoyed a successful practice and career as an obstetrician and gynaecologist until he retired in 2006. He says he felt privileged and trusted in his specialist role but in the end the hours and stress took their toll and he opted for early retirement.
Born and bred in London, he commenced his medical studies there.  An early experience on an obstetrics ward where he was thrown into the heady mix of excited, expectant mothers and newborn babies, proved a thrilling experience and he decided it would be his life's work.
David married an Aussie lass and they moved to Melbourne in 1972 to complete his specialist training. He began practising in city hospitals around Melbourne including The Mercy and St Vincent's Private. David worked for 20 years as an obstetrician and then specialised for 10 in gynaecology.
He heard about FareShare through his neighbour Jan, a Tuesday afternoon kitchen volunteer.  Not surprisingly he loves the company of women – in fact he prefers it to the company of men! It follows that David feels right at home in the female-dominated Wednesday afternoon kitchen crew where he has been ensconced since he joined FareShare nearly two years ago.
When David first retired he took up golf, playing 2-3 times a week, getting his handicap down to a low of 4 but "it drove him nuts" and he gave it up. His newest hobby is photography which he combines with his other interests – family, including 3 grandchildren, dog walking and some travel.
Most of his ex-medical colleagues are still on the wards. Judging from his smile, David is a very happy man to be out of the paid workforce and continuing to contribute to the community.