Every year FareShare chefs go the extra mile to bring Christmas to people doing it tough.
2018's highlight was once again catering for Father Bob's Maguire's traditional Christmas lunch for 380 marginalised people at St Kilda Town Hall.
Thanks to the generosity of our food donors and the skill of our chefs and volunteer kitchen crew, the guests enjoyed a magnificent feast of turkey breast on mashed potato with glazed ham, spiced pumpkin, mint peas and gravy.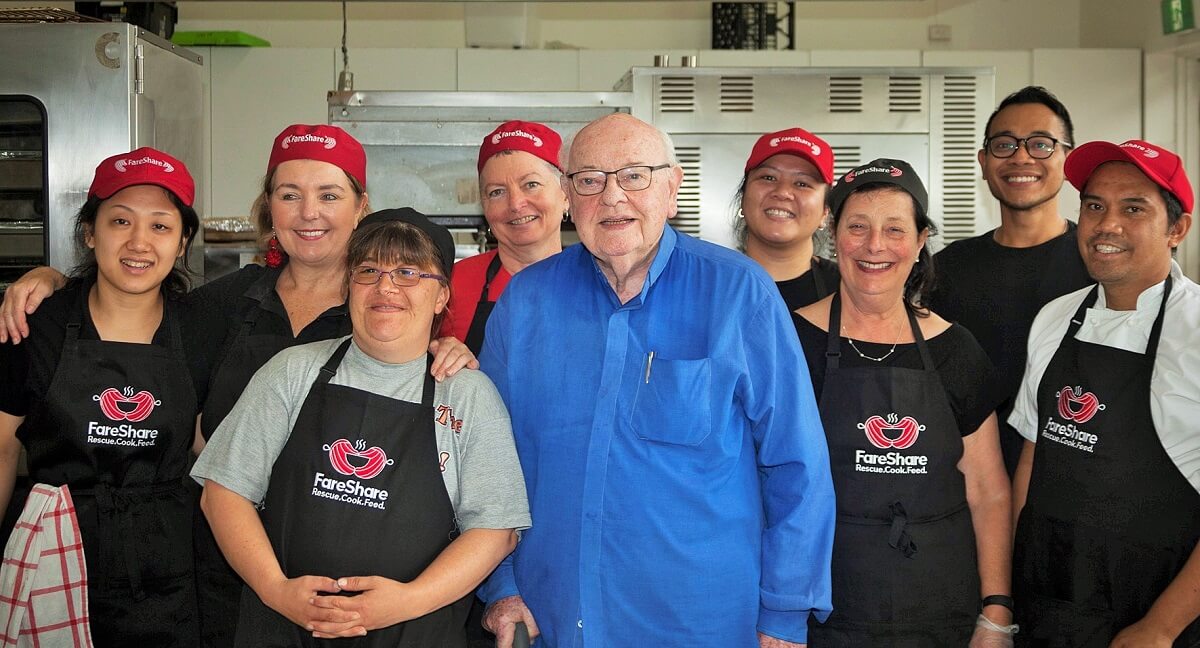 Served with dignity by friendly volunteer waiters, the meal was finished off with FareShare chef Crickette's special sticky date puddings.
Father Bob said, "Today's all about people getting together who don't ordinarily get the opportunity to come to a nice place and be waited on by nice people. The food is absolutely magnificent!"
Lots of people worked hard to pull off this wonderful occasion. In addition to our own chefs and kitchen team, volunteer chef Arnel Quinoneza and four of his professional staff, together with food donors Ingham's Chickens, Peter Bouchier and Phillippa's Bakery ensured no one was left behind. Photos by Jody Jane Stitt.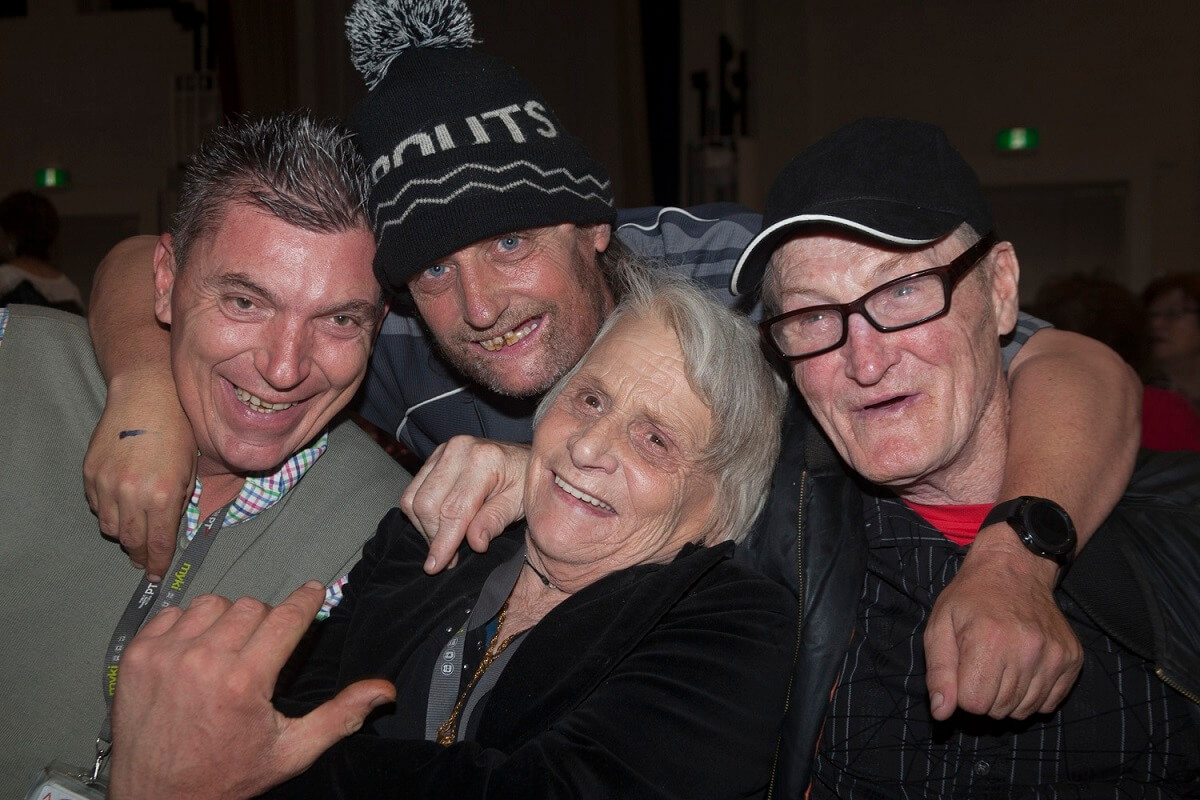 The guests had a ball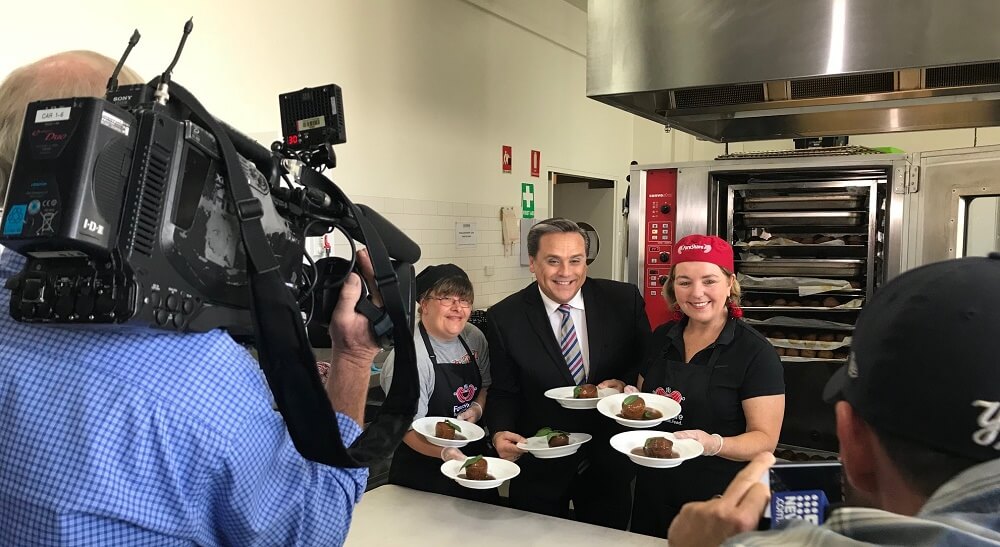 Channel 9 was suitably impressed. And so were all the diners…