What could be more welcome for a struggling international student this winter than a FareShare meal and a cup of coffee served by a fellow student?
Heaven at the Hill, located at St Peter's Church in East Melbourne, feeds around 350 people each week who continue to do it tough through COVID restrictions.
"A lot of students are casually employed and can't get back into hospitality or retail," says Dr Ree Boddé, Director of Operations. "Businesses are still closed down. Just walk down Bourke Street to see all the cafes which have closed their doors.
"Some students are couch surfing and at high risk of homelessness. It's common to hear people have been looking for work for a whole year.
"We try to create normalcy around picking up meals – it's not just pushing food out. We want to create community in a space. It's FOR students BY students."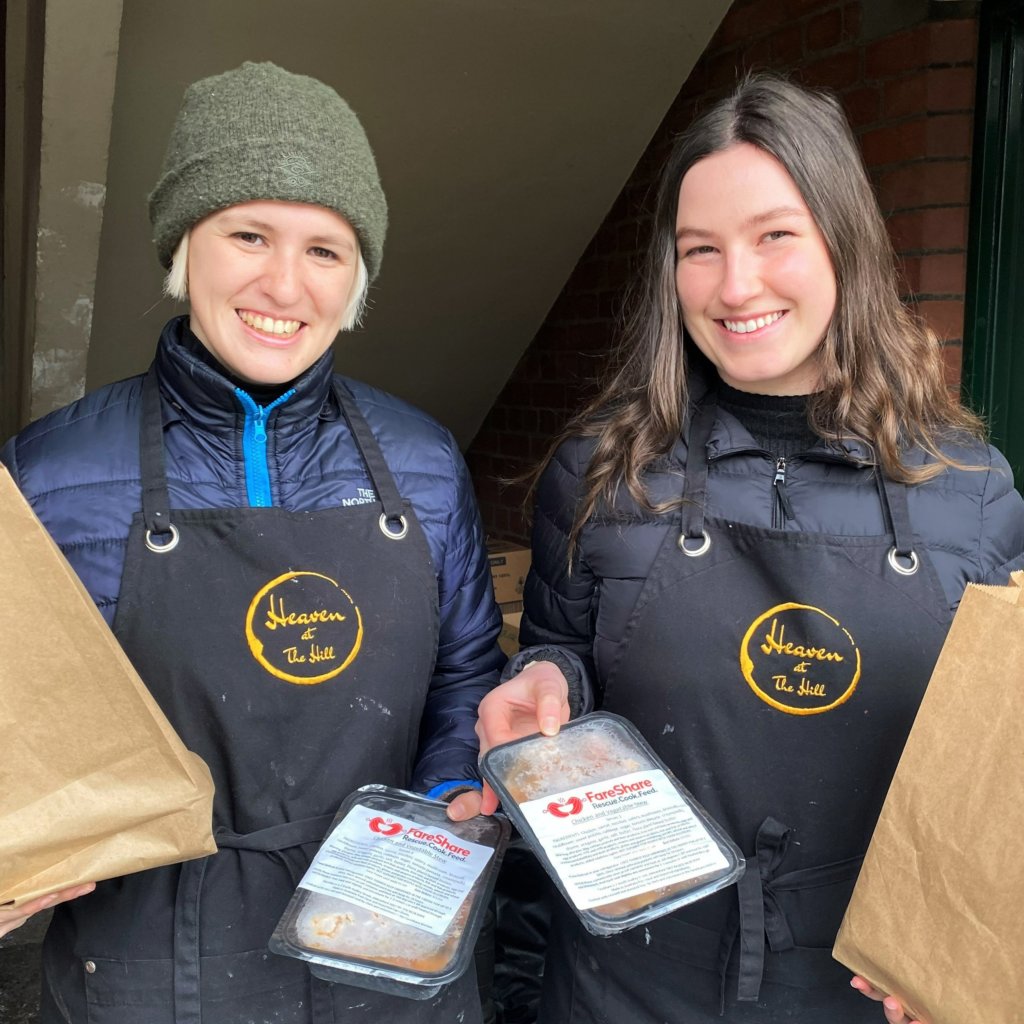 Local students Lia (pictured left) and Miranda are among the friendly volunteer faces supporting fellow students. Lia, has been involved from the outset having originally come to collect meals herself. She says there are queues of up to 50 people at times.
The program operates every weekday and nourishes students from around the world including South America, India, Asia and Greece, as well as local students and some refugee families.
"We want to focus on good healthy food," says Ree. "Many don't have access to an oven so meals that can be microwaved are perfect.
"The vegetarian quiche is going down very well. We ran out of sausage rolls!"