Queensland Premier Annastacia Palaszczuk fired up our Brisbane kitchen today to cook surplus food into nutritious meals for Queenslanders in need.
The massive new kitchen, the size of a basketball court, is powered by local volunteers supervised by experienced chefs.
"FareShare aims to cook more than one million free, nutritious meals in our first year of operation in Morningside and to scale up to five million meals a year," said FareShare's Queensland director Kellie Watson. "We've received a fantastic welcome in Queensland and 400 Brisbanites have already registered to lend a hand."
The $5 million kitchen, equipped with high volume cooking appliances including 300 litre electric saucepans, will initially harness 500 tonnes of surplus meat and vegetables supplied by Foodbank. Under the direction of inaugural chefs Michael and James (pictured below), regular and corporate volunteers will cook 5000 nutritious meals every day, adding to the 5,500 FareShare cooks in Melbourne.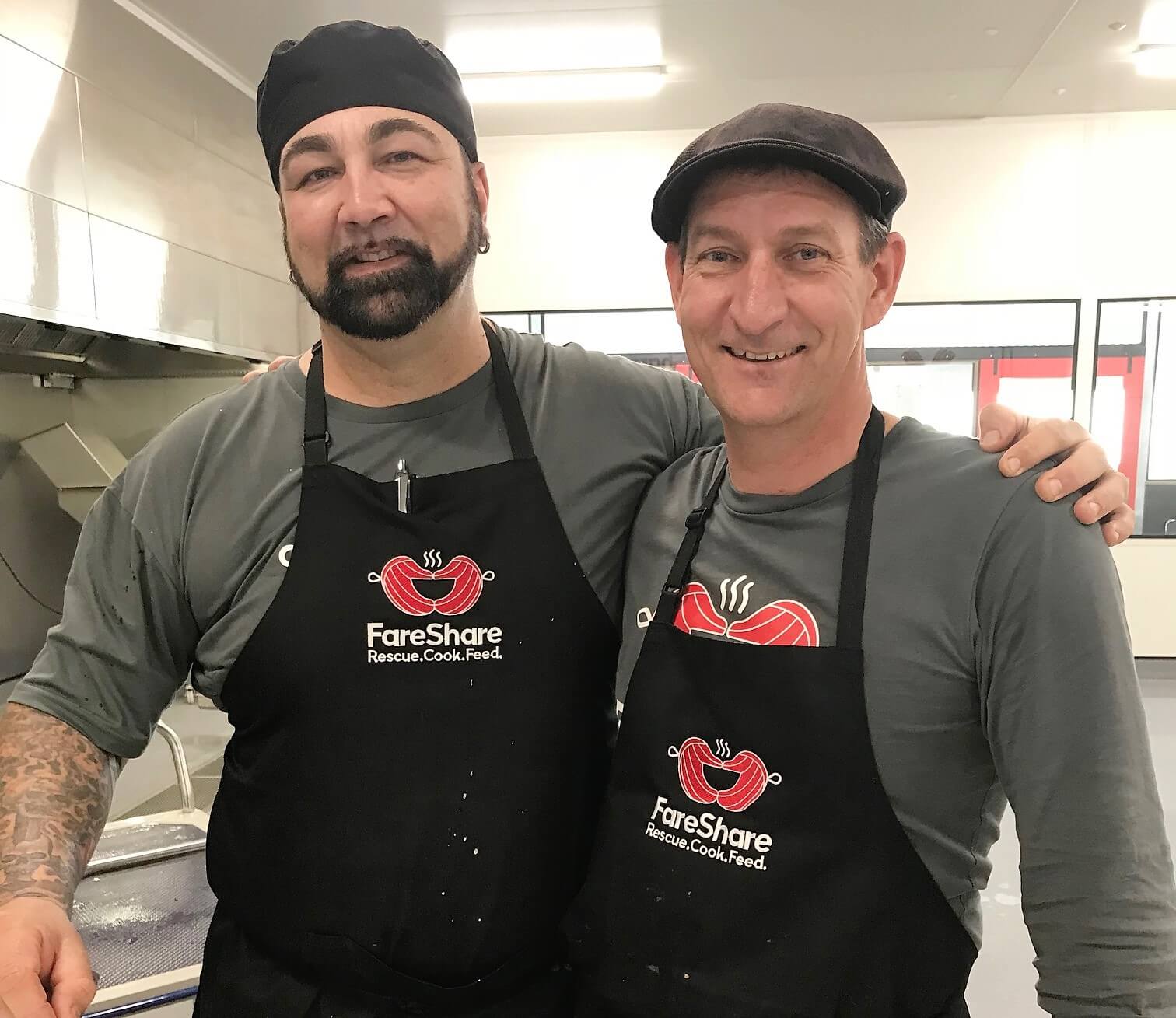 All FareShare meals are designed to be easily reheated with no need for full cooking facilities, making them ideal for highly vulnerable people struggling to put food on the table.
The collaboration with Foodbank plays to both partners' strengths, tackling food insecurity and Australia's $20 billion food waste problem head on. FareShare focuses on what we do best – capturing high-value food and safely cooking it into nutritious meals.
Foodbank will access surplus meat and vegetables to supply the kitchen and distribute the cooked meals to vulnerable Queenslanders through its existing network of 280 registered charities.
The state of the art kitchen was funded by generous philanthropic support and built at cost by Wiley.
Our Brisbane kitchen welcomes both individual and corporate volunteers.