FareShare congratulates our President, David Harris, on his Order of Australia for 'service to the community through charitable organisations'.
David has served on the FareShare board for 17 years bringing a wealth of business, logistics and mass production skills to help grow FareShare from a nomadic group of volunteer cooks to Australia's largest charity kitchens.
"There are not many causes more important than providing a meal for someone who can't afford one," said David (pictured below fundraising for FareShare) whose contribution is acknowledged in today's Queen's Birthday honours.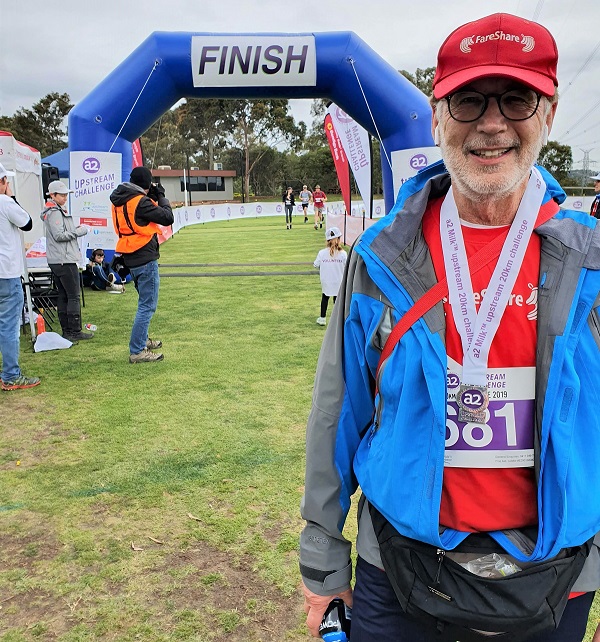 "If you are going to exist, you have to eat. That was my driving force. I saw what was being wasted in the supermarkets, and that they were very keen to avoid that waste.
"Cooking meals for people who needed them and working to reduce that waste was a totally compelling cause for me. Taking that basic formula and enhancing it with impact and volume is what it's all about."
David's business acumen and commitment to scale and collaboration, have helped FareShare grow from cooking a few hundred pies a week to more than 10,000 meals a day with its own production kitchens in two states.
"There are lots of amazing causes but if people don't have food those causes don't matter much," said David. "What could be better than this?"
Thank you David for your outstanding contribution to FareShare, food relief and to the millions of Australians who have experienced hardship and food poverty.