Horrific bushfires have ravaged farming communities in South East Queensland in one of the worst starts to the bushfire season.
We were able to assist the recovery effort by sending 3,000 meals to the hard-hit country towns of Canungra and Stanthorpe.
FareShare Queensland director Kellie Watson accompanied the first truckload of food with Foodbank Queensland and said the distress was palpable.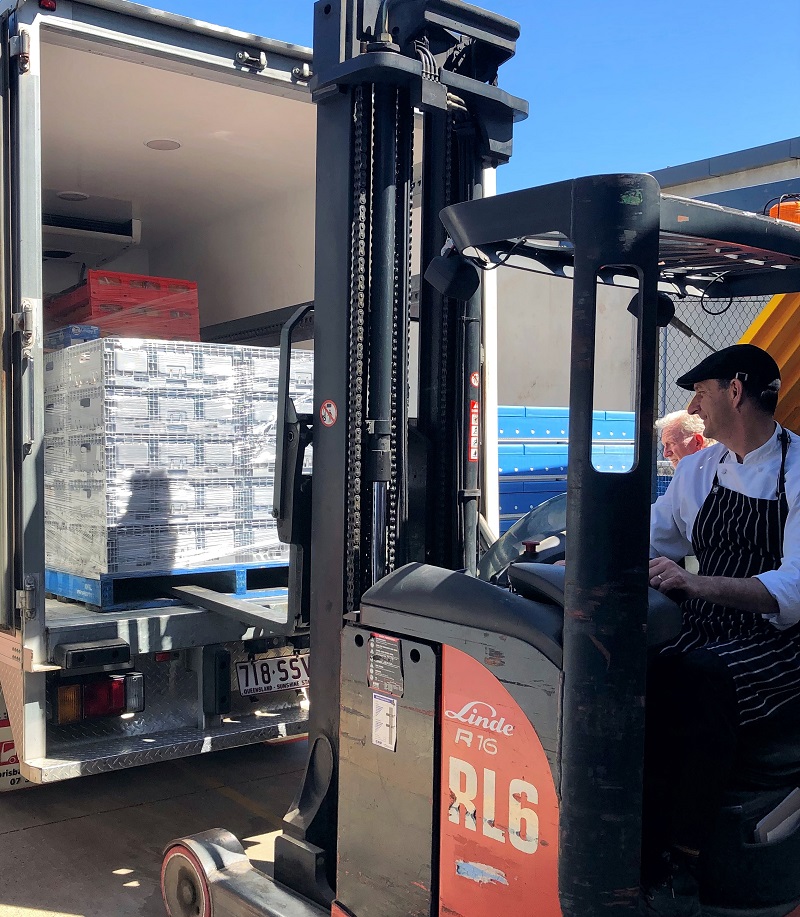 "These communities were already battling extended drought when the bushfires swept through destroying fences, stock feed and soils," said Kellie. "Our meals were given to farmers and families who were really struggling. I'm so proud FareShare was able provide help when it was needed most."
The meals chef James (left) loaded onto the truck included a chicken casserole, lamb stew, chicken and vegetable pasta and even a lobster treat.
Foodbank Queensland's Community Development Manager, Benita Tiernan, said while only a few homes were lost, many people had to evacuate, power was cut off and frozen food destroyed.
"The meals provided both comfort and nutrition at a very difficult time," she said.  "Foodbank will continue to supply FareShare meals to both of these communities for as long as they need them through their recovery period."
Our Brisbane kitchen also supported flood-affected communities in Townsville earlier in the year.