Recent storms have added to the misery of COVID restrictions for many Victorians.
Dining Room Mission in Croydon Hills lost three months' worth of food when power was cut.
FareShare kitchen volunteer Jack Merx runs the meal service which feeds between 50 and 75 people including rough sleepers and families with small kids.
"We were without power for three or four days," said Jack. "All our food went off. We have three freezers at the local school and we had to throw everything out before the long weekend.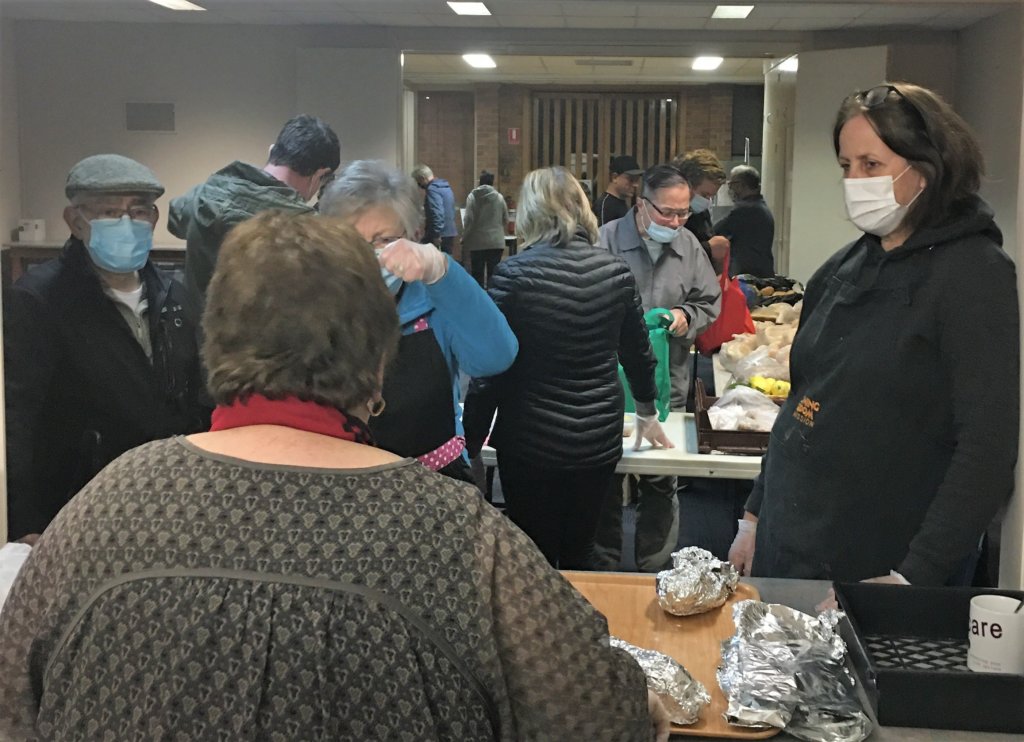 "We were in a real bind until FareShare came to the rescue. Fantastic!"
FareShare organised a special delivery of quiches and casseroles to help tide Dining Room Mission over for two weeks. "It's not just about the meals," says Jack. "It's the social chat they have."
Meanwhile, Oonah Health & Community Services Aboriginal Corporation in Healesville was also struggling to restore food relief services.
"We had no power for four days and some of our staff and clients still don't have power on at their homes a week later," said Katy Bottomley, Tucker Bag Coordinator. "We were luckily still able to run a simplified version of Tucker bag on Friday to support people in need even though we had no power and no lights.
"With the lockdown and then this huge storm with all the damage it has brought some of our more vulnerable community members are really doing it tough …so we really appreciate the support FareShare is able to provide to us."