Since the COVID outbreak last year, FareShare has delivered more than 100,000 cooked meals to Burringilly Aboriginal Corporation to nourish Elders and other community members struggling to access nutritious food.
Every week FareShare delivers 1500 meals to Burringilly which provides community care services for Elders, people with a disability and their carers, in the Indigenous community of the Brisbane South region.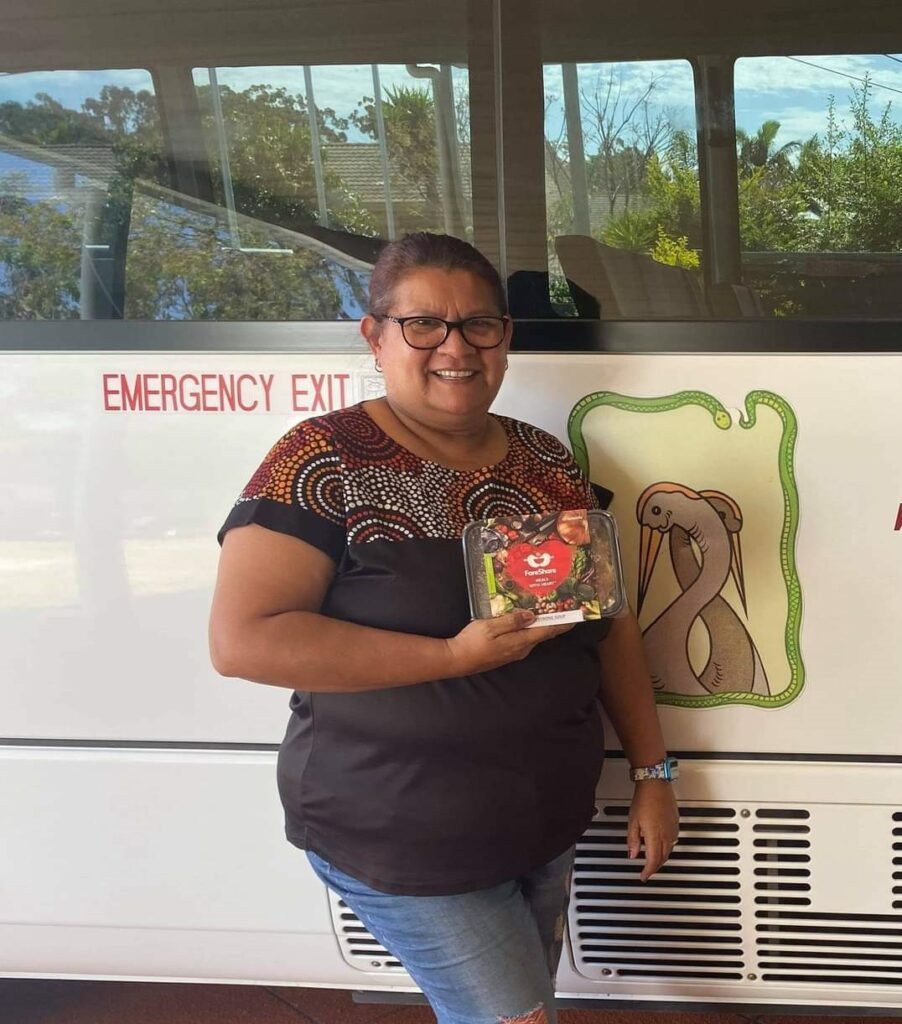 "The veggies are fantastic. A lot of our clients are unable to afford fresh veggies all of the time," says Burringilly CEO Aunty Christine Fewquandie (left). "At least we know that they are having at least one healthy meal per day. The clients have also said that their grandkids love them!"
Burringilly has upgraded its fridges and freezers and now has a full cool room to store FareShare meals. The service is particularly valuable to Elders who find the FareShare tray meals familiar, filling and satisfying.
As one Burringilly team member explains, "The new individual-serve containers have helped the clients with the convenience of being able to heat and eat from the container. They are able to heat their meal and then put the meal on their walker and wheel to where they want to eat."
Burringilly shares FareShare meals with a number of other local Aboriginal and Torres Strait Islander services including a Young Mums and Bubs program.
Community feedback to the FareShare meals has been very encouraging. Comments have included:
I love the meals and love all of them, it is so hard for me to pick a favorite.
The flavors are just right.
Thank you for the meals – it has been very helpful.
I always keep a few meals in case the grannies drop over. The rice pudding almost caused a fight because I only had one left! I know they also love the spaghetti.
FareShare is committed to supporting Indigenous communities who experience some of the highest levels of food insecurity in Australia.