Since September 2018, St Martin Community Services have been holding a community BBQ twice a week for 40-50 people in a courtyard directly opposite the 20-storey Collingwood public housing tower.
Almost all the food including roasts, sausages, burgers, vegetables, salad and fruit is provided by FareShare.
The safe, positive vibe attracts families with small children. Others enjoying a free meal include isolated people who are not only hungry but lonely. The communal meals provide important nutrition and social inclusion.
Manager Giulia Bastoni says "Our main objective is to create a space where people are included and treated with dignity. A good meal makes for a good atmosphere and we can then establish a more meaningful and trusting rapport."
Bella, 27, is a trans woman who recently moved into the area and comes to St Martin twice a week for dinner. She currently has a roof over her head but says she has been homeless about 10 times as well as attending women's refuges.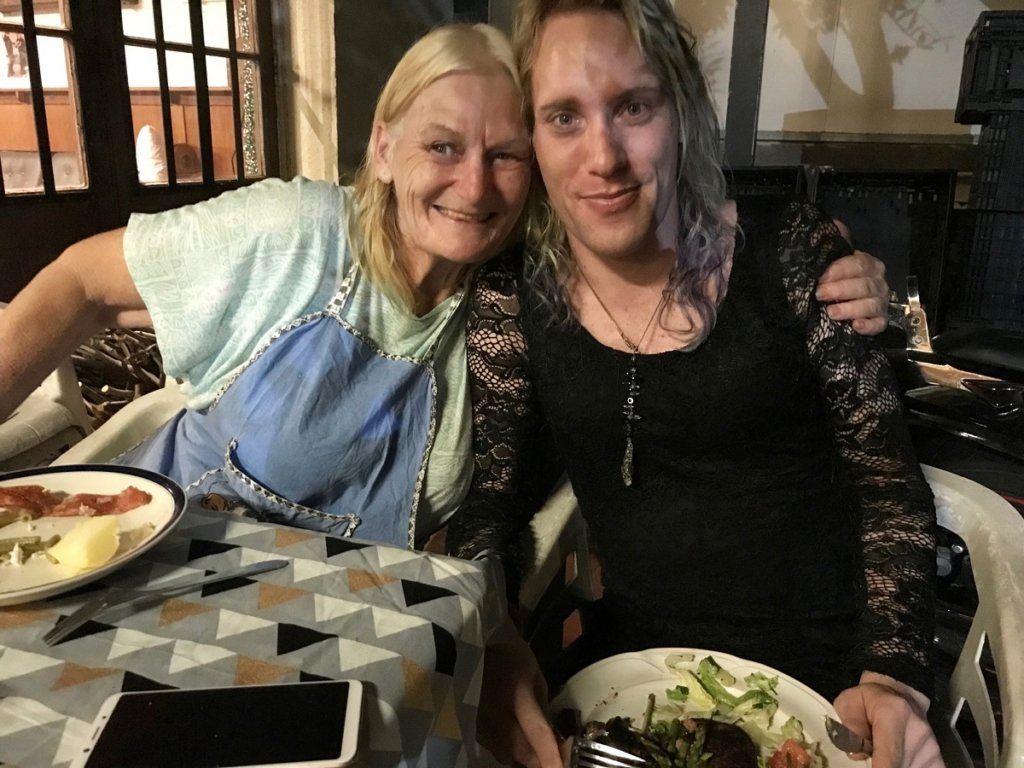 On her plate is roast pork, a meat patty, sate stick, asparagus, mushrooms, tomatoes, lettuce, and egg and potato salad.
"A lot of people are homeless and can't afford food," says Bella (pictured above with volunteer Lee).
Beau is a young man who has a casual job and until recently was living in a van. At times he has less than $100 a week to live off and sometimes goes a day without food.
"You can't get a better feed in Melbourne," he says. "It gives you nutrition you wouldn't normally get. I've got three types of veggies and fruit salad today. It makes such a difference to your health. You need to listen to your body and get the vitamins you need."
Volunteer cook Lee often collects food directly from FareShare. "Ninety-five per cent of the food comes from FareShare," she says. "Without what you give to us, we wouldn't be able to do this – we totally rely on FareShare."
Please consider a donation to our Winter Appeal to help us reach more people doing it tough.