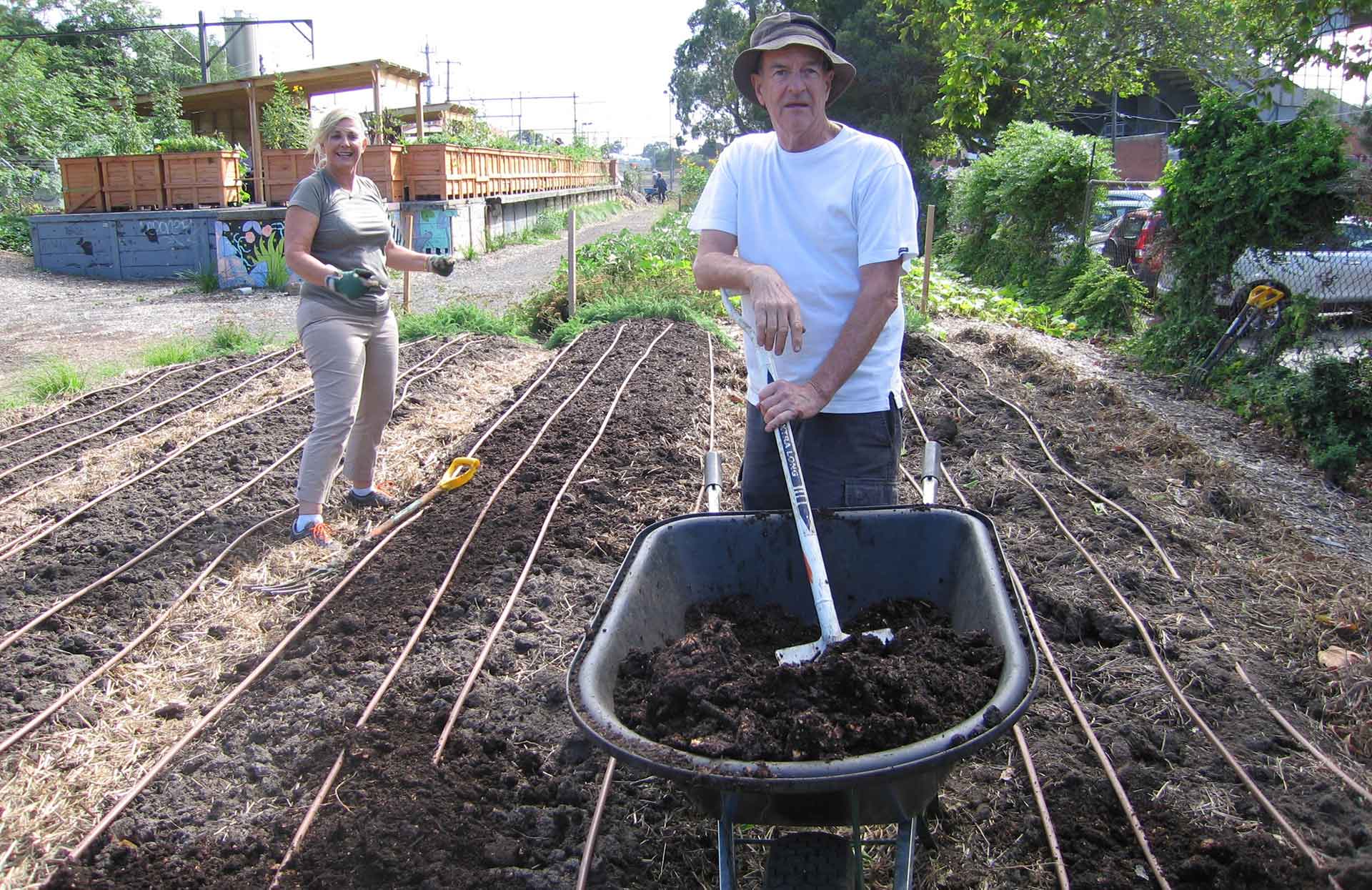 The exciting program to grow our own veggies is delivering in spades. Less than a year after we sowed the first seeds, our three kitchen gardens are making a meaningful contribution to our meals.
"So far this year we have managed to grow 36 per cent of the veggies we need for our meals," said FareShare general manager Kellie Watson. "At times we've even been able to share our homegrown vegetables with other food rescue agencies.  The extra veg has helped us redistribute around 40 tonnes of rescued veg to charities. A fantastic result for the community!
"Before we started, we experienced whole months of severe veg shortages, slowing production and cutting the nutritional value of our meals. We now have a great insurance policy to tackle the inevitable shortfalls."
Thanks to more than 100 garden volunteers led by garden manager Susie Scott, our kitchen gardens at Abbotsford, Moorabbin Airport and the Baguley family farm in Clayton South have harvested nearly 10 tonnes of zucchini, four tonnes of carrots, and more than two tonnes of pumpkin. The generous provision of land on the Baguley farm has facilitated the bulk of our harvest.
There are significant crops to come including a trial planting of sweet potatoes. Our second rotation of root crops including turnip, carrot and parsnip is now going in.
Our first garden in Abbotsford, supported by RACV, was recently featured on Gardening Australia.