FareShare's Brisbane kitchen has partnered with Heart Futures, an Indigenous charity and social enterprise based on the Gold Coast, to provide Aboriginal Australians and Torres Strait Islanders with free, nutritious meals.
"Joining forces with FareShare has exponentially increased our ability to get food to our people who suffer from the worst health problems in our country," said Heart Futures CEO Levi Tamou.
"Thanks to FareShare's support, Heart Futures will be able to increase its impact not only to metro areas in Brisbane, Gold Coast and Ipswich but also remote Indigenous communities."
Heart Futures is finalising community consultation to get FareShare meals out to remote communities where infant mortality rates are twice the national average and malnutrition is prevalent. The first pilot program is planned for the Torres Strait Islands.
To help cement the partnership, Levi and the Heart Futures Team volunteered in the FareShare kitchen recently for their first experience of high-volume cooking.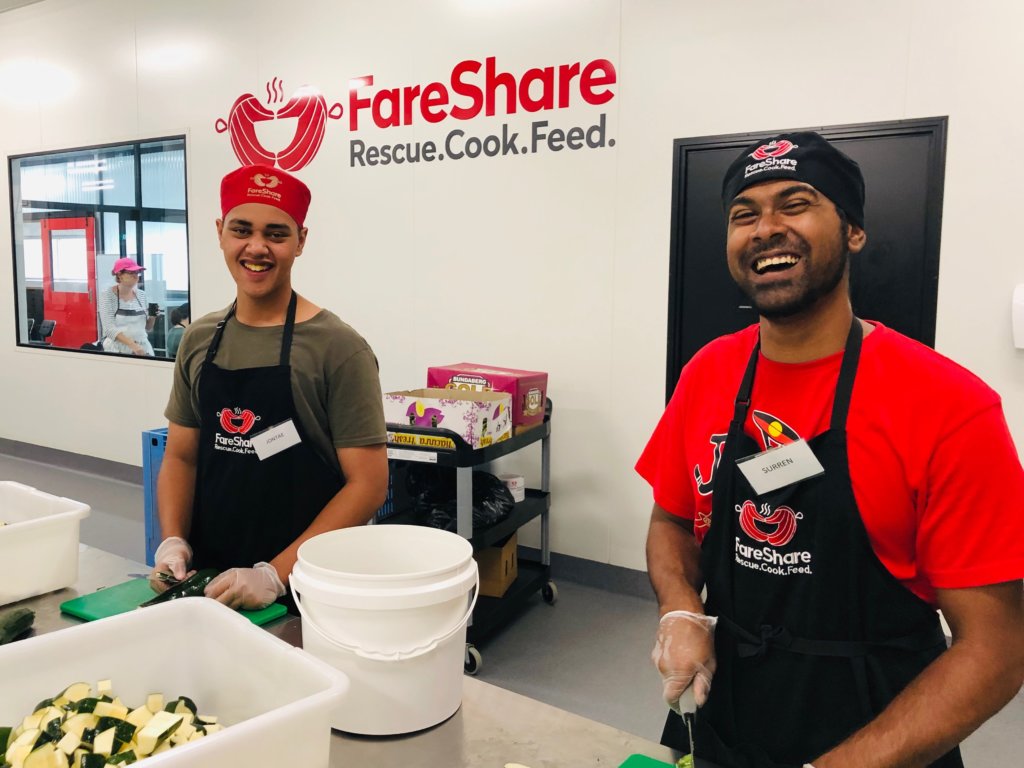 FareShare's Queensland director Kellie Watson said FareShare looks forward to working with Heart Futures to make a meaningful difference for Indigenous communities suffering poverty, disadvantage and a lack of basic nutrition.
Later this month, FareShare will join Heart Futures, Kalwun Indigenous Medical Centre and the Gold Coast Titans to celebrate NAIDOC week. Special Indigenous-inspired dishes, including Munduckin Bush Curry with lemon myrtle and macadamia rice, will be served by FareShare and Heart Futures volunteers to a gathering of more than 1000 people.