A special FareShare meal drop assisted by the State Emergency Service has brought welcome relief to the embattled residents of Cherbourg Aboriginal Shire Council.
The small community about 250 km northwest of Brisbane was hit by COVID infections soon after the Queensland Government opened the state borders at the end of last year. Recent flooding compounded the disaster.
Chatur Zala, the Council's CEO, said the first COVID case was detected on December 29 and had spread to 100 cases within five days.
"It was very important to limit the movement in community and supply foods to people in isolation in their houses," he said. "Meals from FareShare come as a blessing as we deliver those meals – one family meal and two single meals to every house. Meals are very healthy with lots of vegetables."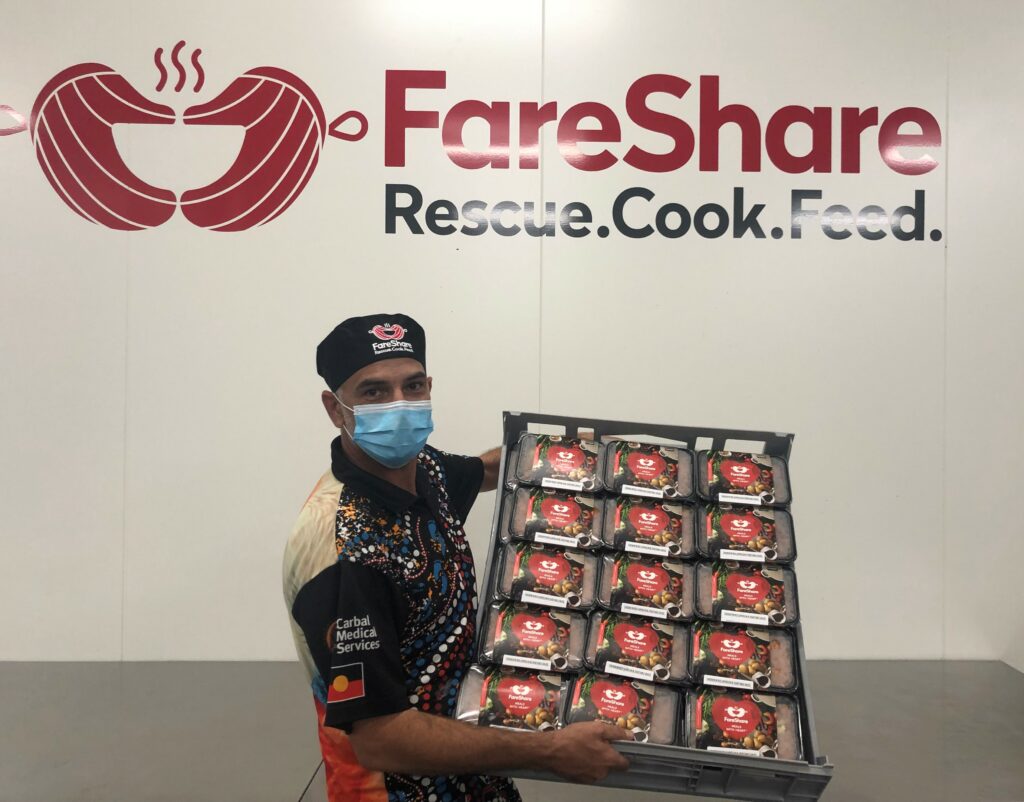 FareShare First Nations Officer Jason Mollenhauer was on the road for nine hours delivering thousands of meals with SES support to ensure every single household received a knock on the door.
With more than one in 10 community members infected by COVID and others unable to travel for fear of contracting it, he said the meals were greatly appreciated.
"It was very rewarding. You could see on the faces of the community that they were genuinely happy for the support."
FareShare provided 300 family sized meals, together with 900 individual serves cooked by First Nations community members in the FareShare kitchen as part of an ongoing program.