She loves to gallop "like a unicorn" and now six-year-old Emma Reade is using her energy to move for meals for FareShare.
The inspiring prep student, who lives on a property in the locked-down region of Shepparton where COVID has hit hard, is one of the top fundraisers on the FareShare FootSteps Challenge.
Emma is aiming high. She hopes to move 100km to "help other people have food to survive and play and learn" and she's aiming to get her friends to join her.
"Every school day I am walking, running or riding one km. Then on the weekends I am doing a lot more," she says. "I have been going up and down my long driveway – sometimes I even stop and feed the cows."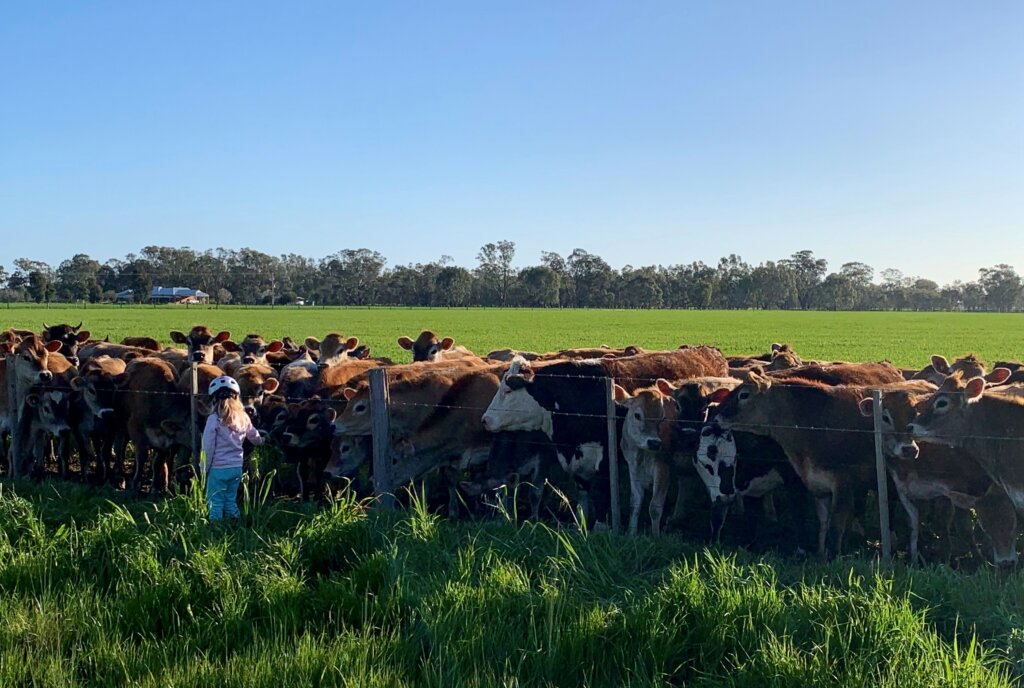 Growing up in the country with lots of veggies and fruit in the garden, Emma understands the importance of nutritious food. "It helps us grow and stay healthy. Oh and actually, it also helps us stay alive, and have lots of energy."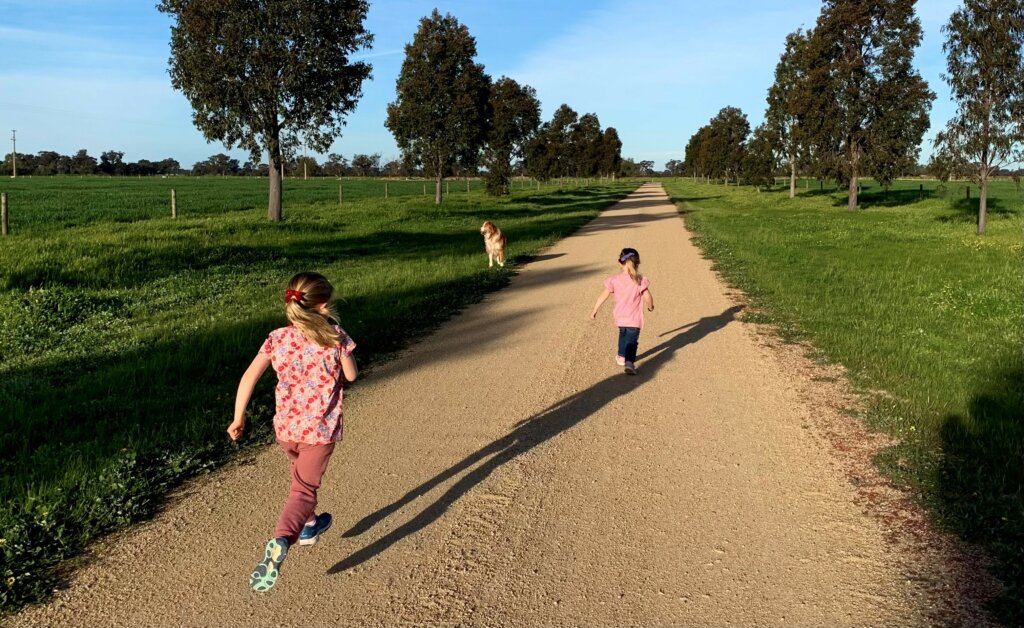 Emma has no shortage of energy and moving helps her stay positive while missing her school friends and teacher. "Moving makes me feel really happy. I like all sorts of moving. My favourite is skipping and galloping – like a unicorn. I love it!"
And she has a message to others. "Would you like to do the FareShare FootSteps Challenge with me? And get out and walk and run and ride? Moving makes you feel happy and helping other people makes you feel happy too!"
You can move for meals and join Emma's Little FootSteps Team here or make a donation to Emma here.
"I am so proud of Emma," says mum Nicole who has promised to match Emma's own donations from her pocket money. "As a family, we think it's important to help other people as best you can."
FareShare has been providing cooked, nutritious meals to people doing it tough in Shepparton via the local FoodShare.